Programs

Brochure
Milan, Italy
(Exchange Program) (Outgoing Program)
| | | | |
| --- | --- | --- | --- |
| : | 3.0 | : | 2 semesters or equivalent |
Universit
à
Cattolica del Sacro Cuore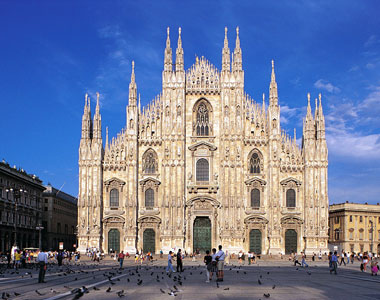 Milan, Italy
University Highlights
Study at the prestigious Sacro Cuore, Europe's major Catholic university

Explore Milano, a city of design, new technologies, art and fashion

Enjoy the university's downtown location, as well as Milano's vibrant culture and entertainment scene
The University
The Università Cattolica del Sacro Cuore is the largest private university in Italy and Europe's most important Catholic university. It is a prestigious comprehensive research and teaching university, recently ranked number 11 across Italy's 90 universities. With over 42,000 students and 2,000 faculty and staff, Cattolica offers many academic programs and disciplines, in areas of medicine and health sciences, economics, business, international relations, political science, psychology and communications.

Most importantly for Loyola students, Cattolica is the only Italian university that offers numerous courses in English and has designed a program that meets the needs of U.S. study abroad students.

The exchange with the Università Cattolica del Sacro Cuore, founded in 1921, is Loyola's first partnership in Italy. With its five campuses in Milan, Brescia, Piacenza-Cremona, Rome and Campobasso, it is also the only university in Italy operating on a national scale. Cattolica occupies a historic location as it moved to the 18th century S. Ambrose Cistercian Monastery in 1932, where the main campus is still located today.
Academics
Courses in English through the international curriculum:
The general list of courses in English can be found here. The courses are listed under the topics defined by UCSC. Click on the course for a copy of the syllabus.
In Milan:



Business Administration and Economics:
Political Science, History
The Excellence of Italian Culture
Media, Communication and Sociology:
Courses with Italian students:
Students with adequate Italian Language Proficiency may also choose courses from the 9 Facoltà (Colleges) and over 30 curricula either at the undergraduate or graduate level. For course listings and descriptions, please, click here. Courses offered through the Facoltà would be annual courses following the Italian academic calendar:
End of September / End of July
Summer Programs:
During the summer months (June and July) UCSC also offers four different special programs for international students taught in English and/or Italian. These courses focus on specific aspects of Italian language, culture, law and business. For more information on the Summer Programs, click here.
In Piacenza: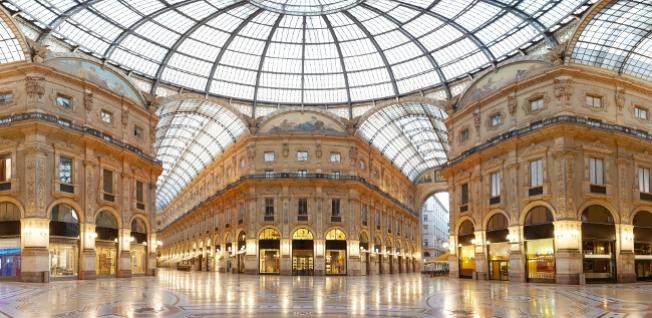 Corporate Strategy & Organization

Information Systems

International Competitiveness

English for International Management

Strategic Control & Business Development

Cross Cultural Management

Doing Business in Emerging Markets

Business Finance

International Finance

International Strategies

Research Methods

Transnational Commercial Law

Value Chain Management
Italian Langu
age Courses
As language support, Cattolica offers Italian Language Courses at all levels to all International Students (from beginners to advanced). UCSC International organizes an Italian Language and Culture Course, designed for students who want to learn, study and explore the Italian language. In general, the language course is not compulsory, but highly recommended. Loyola students attending Cattolica, on the other hand, are required to take the language courses.

The pre-session intensive course (50 units - 5 ECTS – 2.5 Loyola credits) is held before the beginning of each semester (see calendar below).

The semester course (40 units - 3 ECTS – 1.5 Loyola credits) runs throughout the semester and in conjunction with other academic coursework (see calendar below).

The Academic Calendar (International Curriculum)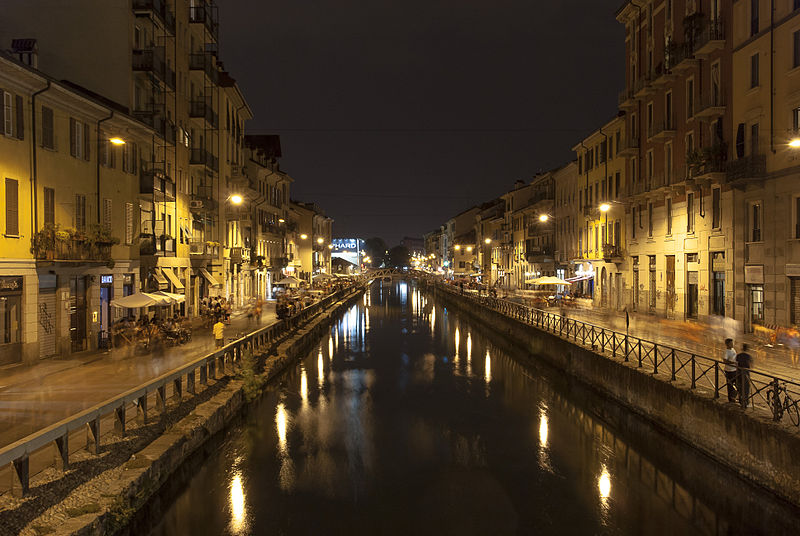 Semester 1 (Fall 2013)
Arrival 1: September 2, 2013
Orientation 1: September 3 - 4 , 2013
Italian pre-session Intensive: September 5, 2013 - September 20, 2013
Arrival 2: September 16, 2013
Orientation 2: September 17 - 18, 2013
Beginning of classes: September 23, 2013
Public Holidays: November 1, 2013
End of classes: December 21, 2013
Christmas Holidays: December 23, 2013 & January 6, 2014

Semester 2 (Spring 2014)

Arrival 1: February 3, 2014
Orientation 1: February 4 - 5, 2014
Italian pre-session Intensive: February 6 - February 21, 2014
Arrival 2: February 17, 2014
Orientation 2: February 18 - 19, 2014
Beginning of classes: February 24, 2014
Spring Break: April 17, 2014 – April 26, 2014
End of classes: May 31, 2014
Public Holidays: May 1, 2014 & June 2, 2014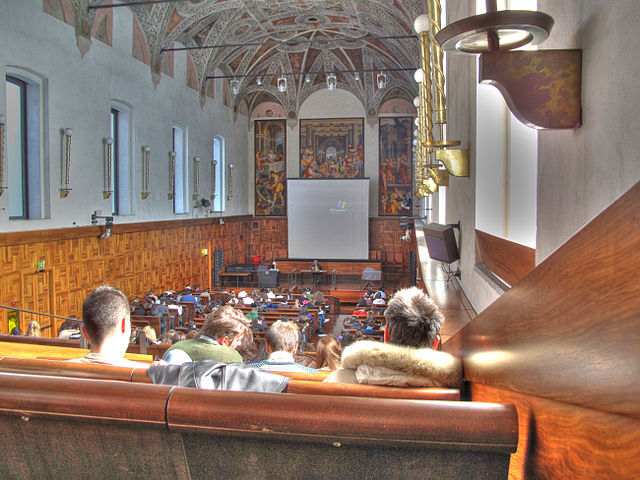 Housing and Meals
Students will select a housing solution through Milano International Living Service (MIL Service) which offers single or shared rooms in a residence hall off-campus or fully furnished apartments with wireless internet connection, utilities (water and electricity), cleaning service, basic cable television, plus extra amenities such as a DVD player, TV, and kitchenware. More information is available on the website: http://www.milservice.com

Students will have access to kitchens or be able to eat on campus at a university cafeteria or at the many restaurants, pizzerias and coffeehouses off-campus. Computer halls around campus allow for internet access either on fixed desktops or personal laptops (wall connection or wi-fi where available). Computer rooms are usually open all day until 9:00 PM. Cattolica provides wi-fi in areas of the main building. Some areas of the main cloisters have wi-fi from 7:00 am until 10:00 pm.

As in any university, the library is the place where study, research and cultural contact take place. The library system of the Università Cattolica is one of the most prestigious in Italy. It is currently supported by different kinds of modern technology, including an online catalogue.
Student Experience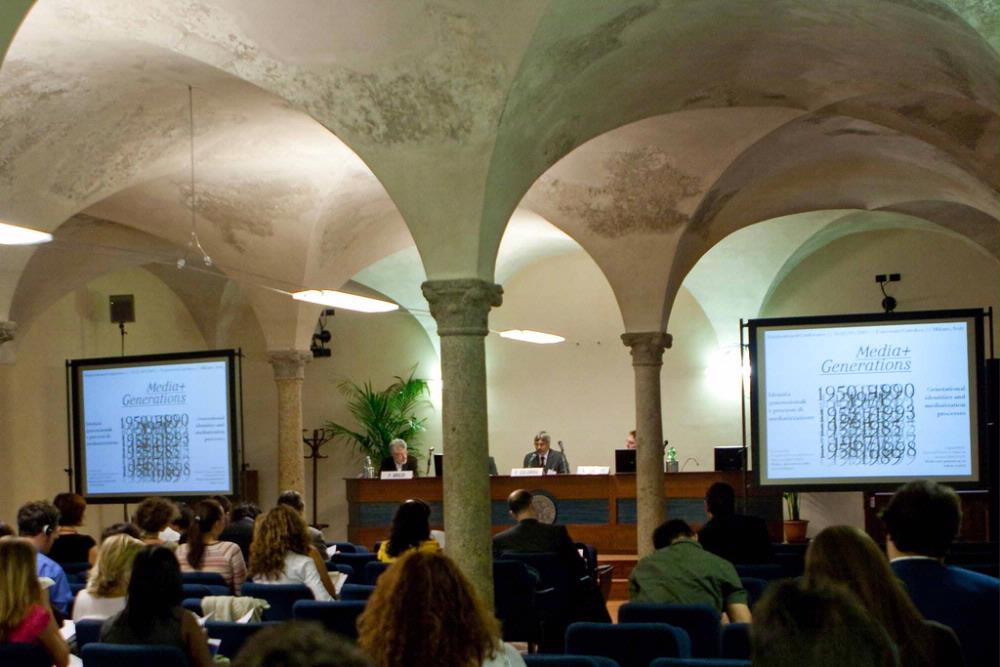 Orientation

Cattolica offers several different orientation sessions to help students adjust to Milan. In addition to the general information, students will be given a tour of the campus and the surrounding area including the libraries and the student cafeteria. Students will also meet with the two international student associations on campus and have the opportunity to meet fellow international students going through the same initial anxieties about settling into a new city with its unfamiliar culture.
The International Office Student Advisors will assist all international students from the very first contact and throughout the students' entire experience at Cattolica. The support services include assistance with admissions, enrollment, housing, academic advising, access to health and welfare services, visa and residency permit applications and financial questions.

Student Organizations

The CUS (Centro Universitario Sportivo) has 11 division teams, and offers athletics, rugby, tennis, sailing, swimming and water polo, ice hockey, rowing, canoing, volleyball, softball and basketball, and a number of fitness courses that are open to any student at any level. CUS Milano is the perfect place for anyone who loves sport: it offers the chance to participate in the various activity sections and sports clubs either on a recreational or a competitive basis. CUS Milano also organizes tournaments between the various university colleges, and both summer and winter international sports meetings with representatives of foreign universities.


Visa Regulations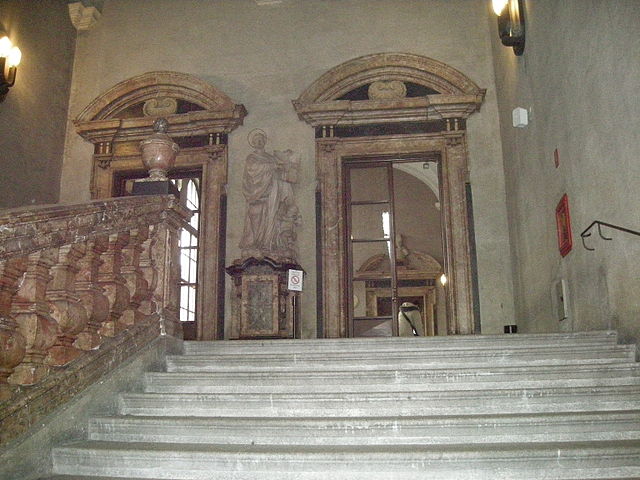 U.S. citizens need to obtain a visa to study in Italy. The requirements change frequently and vary according to the specific consulate.
All non-E.U. citizens and residents need to request a student visa at the Italian embassy or consulate of their jurisdiction. The basic application requirements are listed below. However, it is important that students consult their consulate's web site for any additional requirements.
Admission letter issued by Cattolica

Passport and Driver's License/ID/Residency Card

Student visa application to be submitted in person

Proof of enrollment at home institution

Affidavit of financial support

Proof of adequate health insurance coverage outside your home country

Flight itinerary
For more information and to begin the application process for the semester or year-long exchange program, please make an appointment for advising with the Center for International Education.
| Term | Year | App Deadline | Decision Date | Start Date | End Date |
| --- | --- | --- | --- | --- | --- |
| Year | 2016-2017 | 12/14/2015 | 01/01/2016 | TBA | TBA |
| Fall | 2016 | 12/14/2015 | 01/01/2016 | TBA | TBA |
| Spring | 2017 | 04/01/2016 | 04/15/2016 | TBA | TBA |