Birmingham, United Kingdom
(Outgoing Program)
Program Terms:
Fall,
Spring,
Year

Budget Sheets
Fall,
Spring

| | | | |
| --- | --- | --- | --- |
| : | 3.0 | : | 3 Junior |
| : | English | : | Yes |
University of Birmingham
Birmingham, The United Kingdom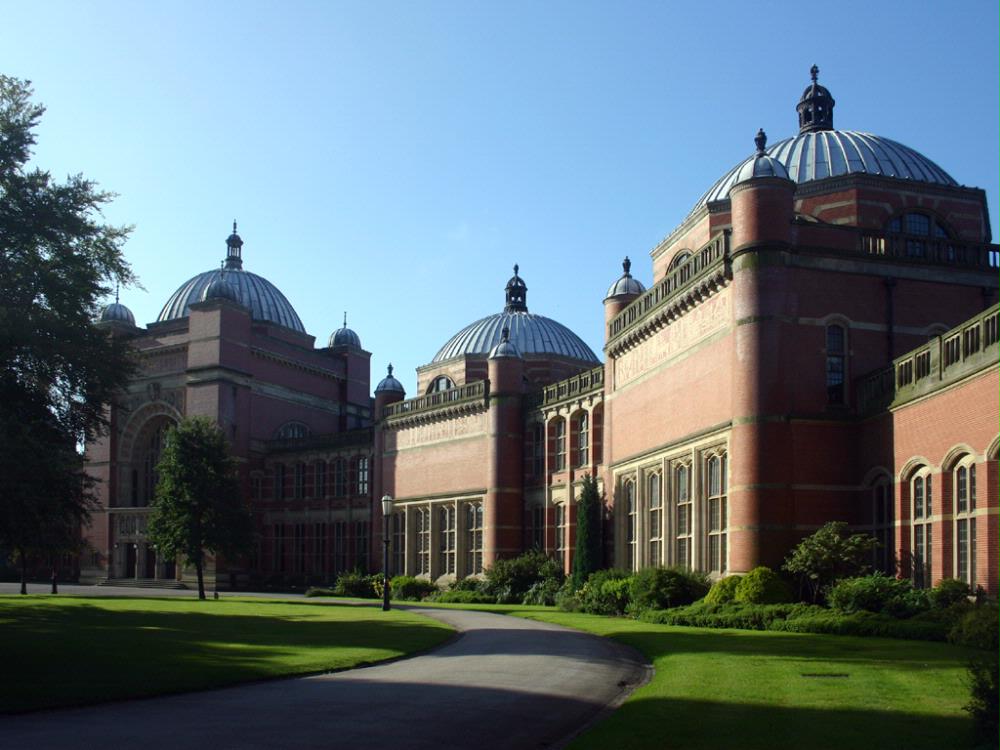 Program Highlights
Study at a university ranked among the top 200 schools in the world, that produced 8 Nobel Prize winners

Explore the vibrant cultural scene in one of the youngest and most ethnically diverse cities in the UK

Live in the 2nd largest city in the UK
The University and Location
The University of Birmingham is a prestigious research university known for its exceptional music and theater programs. The University has produced eight Nobel Prize winners and its range of research is one of the widest in the UK.
The city of Birmingham has one of the youngest and most ethnically and culturally diverse populations in the UK. It offers a thriving independent art scene, including arts and film festivals. Its central location in the UK is ideally at the center of the country's transport network, making it easy to travel and explore Europe and surrounding areas.
Academics
Courses
Loyola students attending University of Birmingham enroll directly and must take at least 40 out of 60 credits in a Preferred School at the University of Birmingham. Students will study 10-20 out of 60 credits in either a a second or third preferred school per semester.

Classes at University of Birmingham are called "Modules." Interested Loyola students can learn about choosing classes and review academic programs in the Course Catalog found on this page. https://program-and-modules-handbook.bham.ac.uk/webhandbooks/WebHandbooks-control-servlet?Action=getSchoolList

Credits and Grading
Loyola students are required to take 60 credits per semester to be considered full-time (15 credits at Loyola). The average course load is 4-6 courses per semester.
The following grade conversion chart is approximate: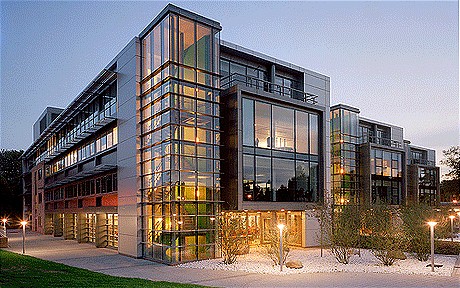 | | | |
| --- | --- | --- |
| UK Grade | | Loyola Grade |
| | | |
| | | |
| | | |
| | | |
| | | |
| | | |
| | | |
| | | |















Academic Calendar
Fall Semester: end of September through mid-December
Spring Semester: mid-January – end of June
Orientation
Before each semester the Study Abroad and Exchanges Office run an orientation program specifically for students on study abroad programs. In the fall there is also a full program of events known as "Welcome Week" aimed at introducing all new students to life at Birmingham. Further details about Welcome Week can be found on the Information for new students page.

All students are required to participate in orientation. To learn more, go the University of Birmingham Incoming Student Page below. Then scroll down and click the "orientation" tab.
Student Life
Finances and Budgeting
Please refer to the BUDGET SHEET. Typically fall and spring terms are estimated to cost the same. A full year is estimated to be double the cost of spring.

Housing and Meals
Loyola students attending University of Birmingham reside in university housing. Loyola students are guaranteed accommodation. Students will live in University provided housing in one of three student villages:
Selly Oak Village-closest to the main street of the town of Selly Oak which has lots of shops, restaurants, and pubs. Closest to campus.

Pritchatts Park Village- 5-10 minute walk to campus. Far from shops.

The Vale Village- Largest student village. Where most first year British students live. Has shuttles to campus, cafeteria (where you can purchase a meal plan), a few more expensive shops, and a pub.
All rooms are private and ensuite (personal bathroom in each room). Each flat comprises 4-6 rooms surrounding a shared kitchen and living space. All halls have laundry facilities. There is no BAD accommodation through the university, but the residence halls vary in price depending on how old the building is/how close to campus they are.

Low end: Maple Bank, Ashcroft
Middle: Jarratt (RECOMMENDED), Tennis Courts, Shackleton
High End: Mason, Chamberlain
Some accommodation packages include a meal plan. When you pay for housing, you choose one of two food options:
Catered- a meal plan that works on cafeterias on campus. Only residence halls in VALE VILLAGE offer meal plans.

Self-Catered- choose to buy your own food at shops and cook for yourself. This is a cheaper option, but depends on the students needs.
Otherwise students self-catered, there are two small grocery stores on campus. You can learn more about meal options here http://www.birmingham.ac.uk/community/university-campus/retail/index.aspx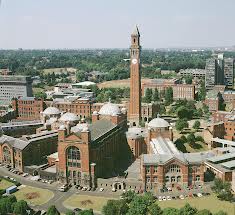 Visa Regulations
You will have to apply for a visa that allows you to study in the UK. If you are going to study in Great Britain for one semester, you will typically apply for a Student Visitor Visa. In general, on a Student Visitor Visa you may only study up to six months in the UK and you cannot work at all during that time. The financial requirements for this type of visa are less rigid and you can normally apply for the Student Visitor Visa directly at the port of entry when entering the UK.
If you choose a one-year exchange program or consider applying for an internship in Great Britain, you will have to apply for a Tier 4 (General) Student Visa in advance. The earliest you can submit your application is three months before your courses start, and you should try to submit your application as soon as possible.
Start planning your visa application early - make sure money is in your bank account and start getting your documents together.
Important:
Visa requirements change regularly and you must check with the consular websites of the host country to ensure that you comply with the current regulations.

Non-U.S. students are responsible for verifying which additional Visa requirements they may have to meet (e.g. certified translations into English, additional documentation, etc.).
The UK Council for International Student Affairs site gives clear and helpful explanations for the Visa application process:
https://www.gov.uk/browse/visas-immigration/student-visas
University of Birmingham visa information
ISEP Country Handbook, Visa Guidelines
Traveling via the Republic of Ireland
While it may be cheaper to fly to the UK through the Republic of Ireland, this is not advised for students coming to the UK on a visa (Tier 4 or Short-term student visa). There is no passport control between Ireland and the UK which means students who arrive via this route will not have the required UK stamp in their passports and will not be legally here in the UK. This will cause delays to starting study and students will incur additional expenses for trips out of the UK and back to validate their travel documents.
Useful Links
University of Birmingham Incoming Student Page
ISEP Country Handbook for UK
US State Department Travel Information for the UK
General Study Abroad guidelines by the US State Department
University of Birmingham's YouTube page:
https://www.youtube.com/user/unibirmingham
Last updated 5/1/2018
Term

Year

App Deadline

Decision Date

Start Date

End Date

Spring

2019

03/01/2018

03/01/2018

TBA

TBA

Year

2018-2019

03/01/2018

03/01/2018

TBA

TBA

Fall

2018

03/01/2018

03/01/2018

09/23/2018

12/15/2018

NOTE: Welcome week is September 24-28. Semester begins October 1 and ends December 14.


Indicates that deadline has passed