Pontificia Universidad Católica del Ecuador (PUCE)
Quito, Ecuador
Program Highlights
Spanish Language classes plus academic classes for those with sufficient command of Spanish

Course on Ecuador offered by Resident Director in English with Service Learning

Internships in biology in university labs

Exciting field trips to Esmeraldas, the Amazon, and Riobamba

Available during spring semester only
The University and Program
Loyola in Ecuador is based at Pontificia Universidad Católica del Ecuador (PUCE), a Jesuit University, located in the Ecuadorian capital of Quito. PUCE, founded in the mid-twentieth century by the Society of Jesus, is the oldest and one of the most prestigious private educational institutions in Ecuador and is home to 14,000 students.
The program will provide students with an exciting individualized program combining Spanish language instruction, a course on Ecuador and Latin America with a service learning component taught by the Resident Director, Belén Montesinos, academic courses in Spanish for those with adequate proficiency, biology internships and field trips to various locations including the Amazon and the Galapagos. This program runs in the spring semester only.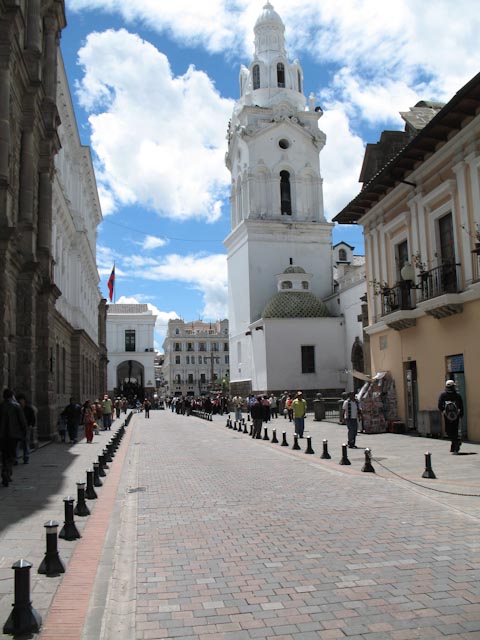 Location
The city of Quito, founded in 1534 at an altitude of 9,350 feet, is a major metropolitan area with a population of almost 2 million. The Historic Center of Quito has one of the largest, least-altered and best-preserved historic centers in the Americas and was one of the first World Cultural Heritage Sites declared by UNESCO in 1978.
Quito is located in Ecuador's Guayllabamba river basin, which makes up part of the country's highlands region. The city is surrounded by many volcanoes, with Pichincha being the closest one. The average temperature hovers around 60 degrees Fahrenheit, and it is divided into two seasons: dry and wet.
Academic Program
The Ecuador program has 3 tracks: one for language students, one for biology students and one for those with Spanish language proficiency. Each track includes a mixture of the following components depending on a student's major and language proficiency: Spanish language courses, a Loyola common curriculum course taught by the Resident Director with includes field trips and service learning, academic courses for students with adequate Spanish language skills, and internships in the biology labs at PUCE. The language track will run from January to May, the academic track from January to early August and the biology track can end either in May or August.

Ecuador: History, Culture and Identity - Loyola Common Curriculum Course
Required of all students in Ecuador Program
The Ecuador course is taught by the Resident Director and will count as a Loyola common curriculum course. This course will focus on understanding and reflecting on Ecuador's national identity and how the people, landscapes, legends, myths, music and history have built a strong national identity, and how it differs from that of the students. Besides the multi-day trips to Esmeraldas, Yasuní and "Nariz del Diablo", students will visit museums and places of interest so that they will actually have an experience-based comprehension of the studied topics.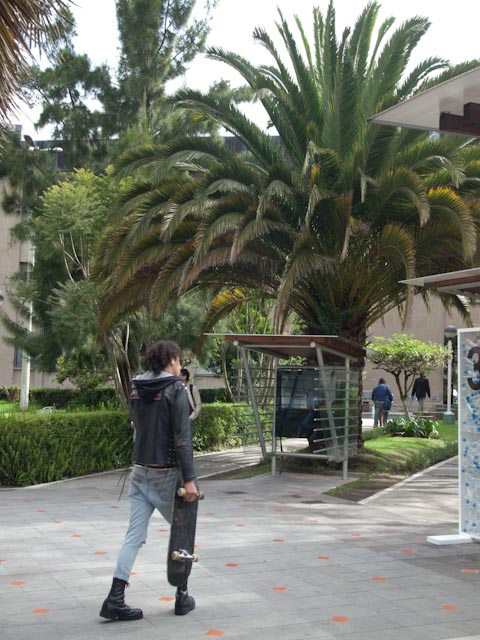 Spanish Language Classes
PUCE's Spanish as a Second Language program has 6 levels and each level meets 15 hours per week. Each level is 8 weeks long with session 1 scheduled from January through March and session 2 from March to May. Students in language courses will receive 7 hours of credit for each level passed. Besides linguistic competencies, students will discuss topics of Ecuadorian everyday life.
Students in both the language and academic programs will take the first 8-week session. Those completing level 4-6 during the first session will be able to enroll in academic classes in Spanish beginning in April.
Biology Courses taught in English at PUCE
The following courses are offered in biology in English.
Invertebrate biology (6 hours of credit)

Entomology
Biology students enrolled in the language program can enroll in these classes and remain through August
Academic Courses in Spanish
In addition to studying Spanish language and the course on Ecuador, students in the academic track can enroll in academic courses offered in Spanish in a myriad of subjects, including archaeology, communication, design, economics, psychology, geographic sciences, history, international relations, literature, natural sciences, political science, sociology, sustainable development, linguistics and many more! PUCE's anthropology, biology, Latin American, and environmental studies are particularly exceptional fields of interest.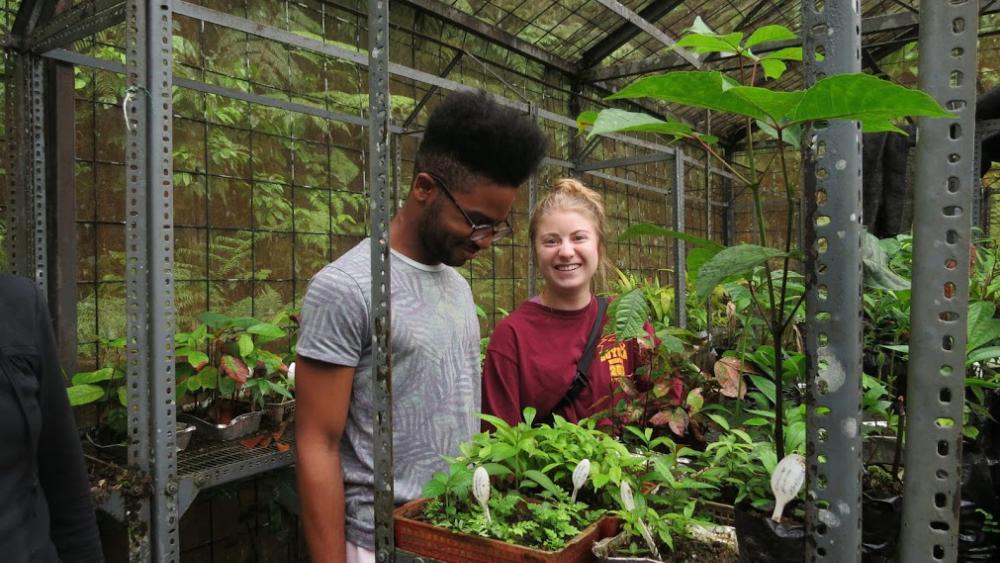 Biology Research Internships
Research internships are available for students majoring in biology in one of the many laboratories at PUCE. Students applying for the internship should have completed their introductory courses in biology and chemistry.

Confused about what you can take? Here is a guide:
Language Track: Students who have completed the equivalent of 2-3 semesters of Spanish will finish the program in May and can take
(Required) Language Program Session 1 and 2 (14 hours credit)

(Required) Ecuador: History, Culture, and Identity (3 hours credit)
Total of 17 hours of credit
Academic Track: Students who have completed the equivalent of 4 semesters of Spanish or more and place into and pass level 4 or higher on the Ecuador placement exam will finish the program in August and can take:
(Required) Language Program Session 1 (7 hours credit)
(Required) Ecuador: History, Culture, and Identity (3 hours credit)
1-3 academic courses at PUCE (3-12 hours credit)
Total of 12-18 hours of credit
Biology Track:
(Required) Language Program Session (7 - 14 hours credit depending on language level)
(Required) Ecuador: History, Culture, and Identity (3 hours credit)
(Optional) Biology students can work in lab (1-3 hours credit)
(Optional) Biology course in English. (3-6 hours of credit)
1-3 academic courses at PUCE (3-12 hours credit)
Total of 17-24 hours of credit
Orientation
Students have a 2-day orientation onsite. Representatives from the U.S. Embassy will speak to the students about health and safety issues. The core courses on Ecuador will also function as an ongoing introduction to Ecuador. The PUCE exchange program also features a buddy system between a local student and an exchange student.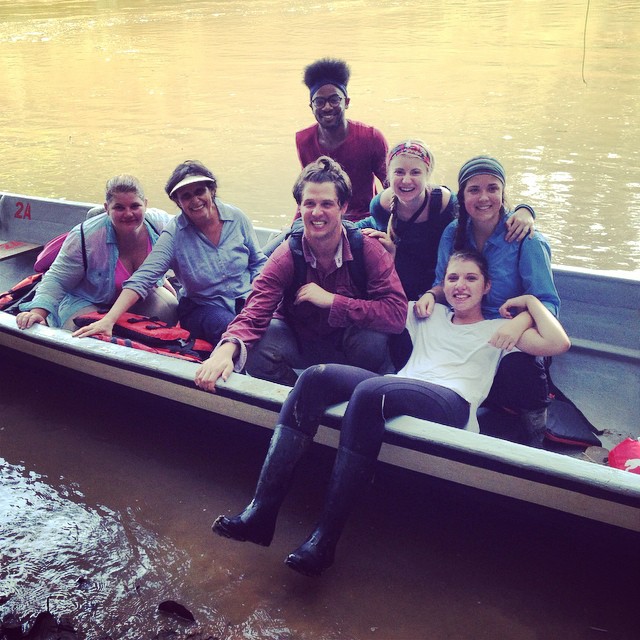 Student Life
Finances and Budgeting
Please refer to the BUDGET SHEET.
Housing and Meals
Students will be placed in homestays no more than 20 minutes from campus. Wireless access will be available on campus if not in the homes, and the rooms are furnished.
To Apply
Loyola students: Please make an appointment with a study abroad advisor in the Center for International Education.
Non-Loyola applicants: Please send an email to cie@loyno.edu or have your study abroad advisor from home institution send an email to cie@loyno.edu with your name, date of birth, major, and email.
Visa Regulations
Useful links for the Visa application process are listed on the website of PUCE's Department for International Relations (DRI).
The Embassy of Ecuador in Washington, DC, details the requirements for students visa ("VISA12 - V") on the webpages of its Consular Services. Please note that the visa application requires a personal appearance at a consulate.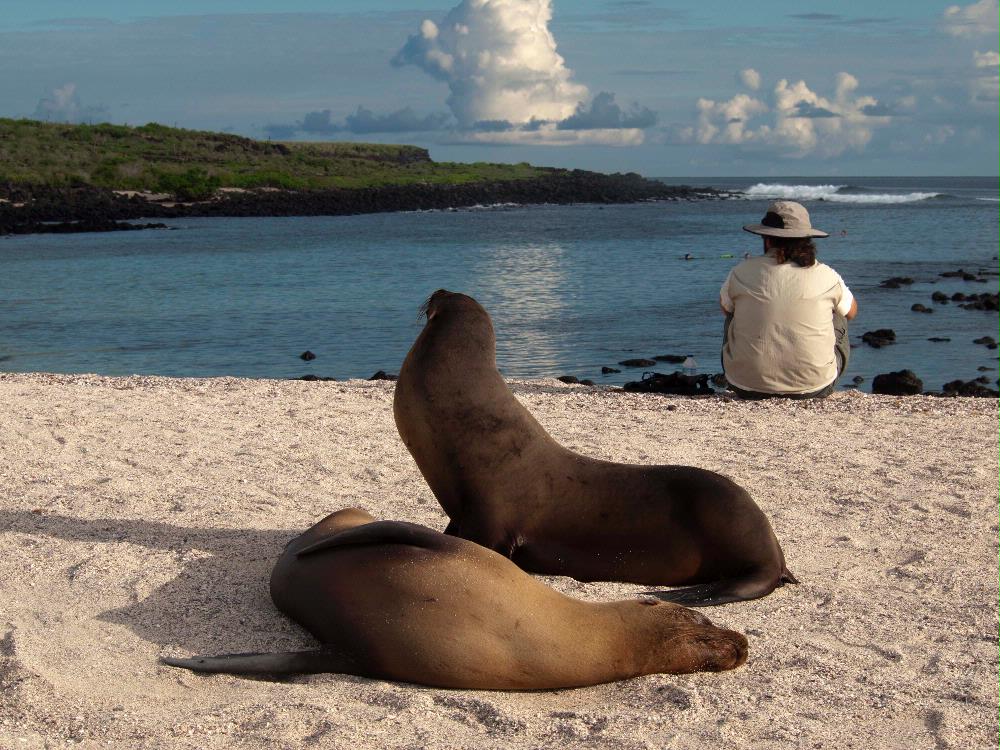 Useful Links
PUCE Website
Website for the Dirección de Relaciones Internacionales at PUCE
Health Issues and Information
Ecuador Country Information
Tourism Websites:
Quito.com
In-Quito.com