Program closed for 2018/2019
Maynooth University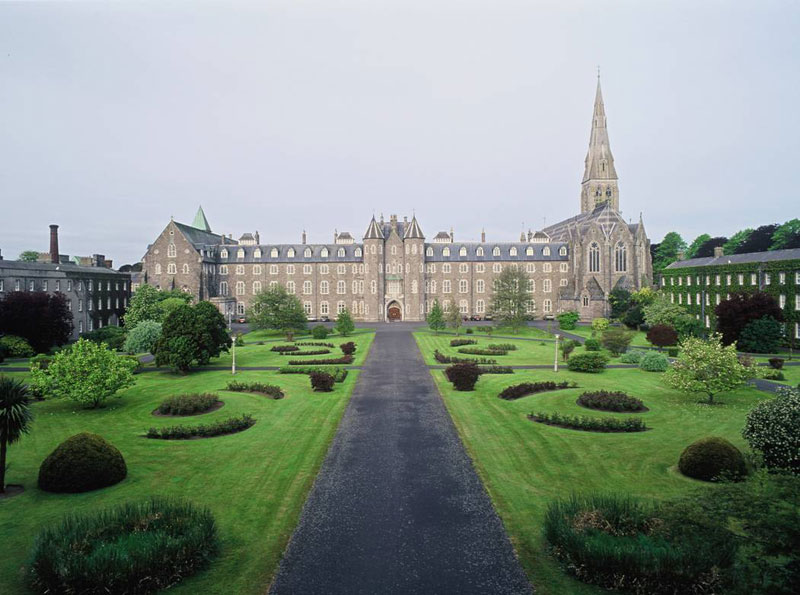 Maynooth, Ireland
University Highlights
Study at Ireland's second oldest university

Live and learn in Ireland's only university town, just 15 miles from Dublin

Meet Irish and international students in one of 150-plus student clubs
The University and Location
Maynooth University is Ireland's second oldest university located in a historic and charming college town about 45 minutes by train from Dublin. The university hosts close to 10,000 students, including many internationals, and offers a variety of academic programs to choose from. Loyola students enroll directly in courses with Irish students and are able to register across disciplines.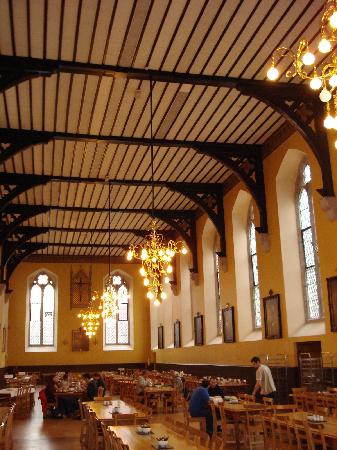 The Academics
Courses
Courses at Maynooth are called "Modules." Courses are offered through three colleges (called "faculties" in Ireland):
Faculty of Arts, Celtic Studies and Philosophy

Faculty of Science and Engineering

Faculty of Social Sciences
A list of available courses (modules) can be found at:
https://www.maynoothuniversity.ie/international/study-maynooth/available-courses
Theology Courses
Visiting students can also enroll in 1-2 theology courses at St. Patrick's College. Component classes can be taken from the Baccalaureate in Theology and the Baccalaureate in Theology and Arts.

Credits and Grading
Loyola students at Maynooth will take between 24 and 30 ECTS credits (12-15 credits at Loyola). The average course load is 4-6 courses per semester
.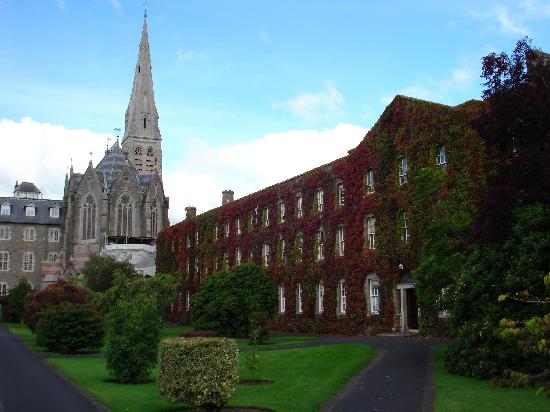 | | |
| --- | --- |
| Percentage Mark | Loyola Grade |
| 70 - 100 | A |
| 65 - 69 | A- |
| 60 - 64 | B+ |
| 55 - 59 | B |
| 50 - 54 | B- |
| 46 - 49 | C+ |
| 40 - 45 | C |
| 0 - 39 | F |
Academic Calendar
Fall semester: September through January
Spring semester: late January or early February through late May.
Orientation
Before the beginning of each semester there is a mandatory 2-day orientation program for new exchange students that includes introductions to key staff and other students. All selected students are required to attend.
Student Life
Finances and Budgeting
Please refer to the BUDGET SHEET. Typically fall and spring terms are estimated to cost the same. A full year is estimated to be double the cost of spring.

NOTE: Maynooth has a limited number of exchange places. Students who are not accepted for exchange placements can attend as study abroad students. All services and the application process are the same but the tuition is different. Students accepted as exchange students will pay Loyola tuition and receive all scholarships and aid as if attending Loyola. Students attending as study abroad students will be charged Maynooth's study abroad tuition (listed on Budget Sheet). While Loyola scholarships and aid will not apply for the Maynooth study abroad program, all state and federal aid will apply. Study abroad students will not be charged Loyola tuition.
Housing
Loyola students attending Maynooth University reside on campus in university housing or off campus in apartments or with host families. Detailed information about the different accommodation possibilities can be found under Pre-Arrival Information on Maynooth's International Office webpage, located in the Useful Links section below.
On campus housing and apartments off campus are usually self-catering (you cook your own meals). Accommodations in family homes ("digs") may or may not include some meals.
Student Organizations
Maynooth hosts hundreds of student organizations including; professional societies, internationally focused groups, and other clubs and organizations. For more information please see the website for the NUI Maynooth Student Activities.
Visa Regulations
US Citizens do not need a visa to enter Ireland. However, if you are coming to Ireland through another country, it is important that you check with the appropriate embassy to see if you need a transit visa.
If you do not need a visa to enter Ireland you will still need your Maynooth University offer letter ready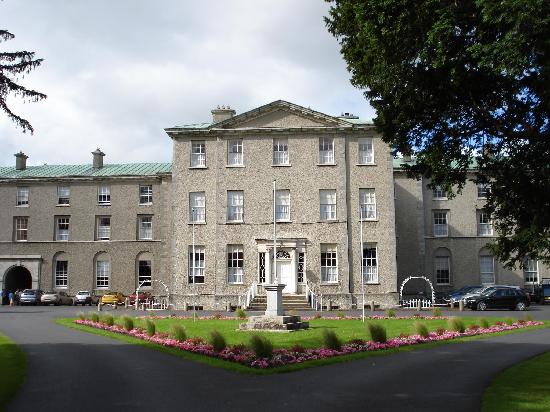 Last Updated 7/7/2017