Loyola Summer Program
in
Italy
2017
The Crossroads of Culture, Art and Religion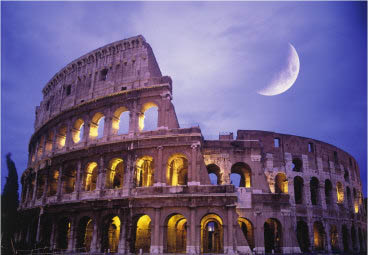 The Loyola Summer Program in Italy takes us into the streets of Rome, Pompeii, Naples, Sorrento, Assisi, and Florence, where we will encounter the vibrant modern culture of Italy within its ancient and medieval worlds. Our classroom will be in the forum of an old Roman villa, in the grand stoas of St. Peter's Basilica, and in the streets, museums, and churches of old Rome.

Most of our course time will be spent in Rome, but we will take field excursions to Pompeii (including the Naples Archaeological Museum), Assisi and Florence. Our courses involve both descriptive lectures, presentations and field excursions. Some excursions include presentations by archaeologists.

Students will have the opportunity to spend their mid-semester break in Sorrento and Blue Capri Island. They can take a ferry on the Mediterranean Sea out to Blue Capri island, where they can explore the Roman archaeological remains of a bath complex belonging to the Roman emperor, Tiberias (Villa Jovis); or view the Villa San Michele on Monte Solaro; or take a funicular up to the Piazzetta; or take a hike along the dizzy heights of the island's mountaintops, take a boat ride under the island into the La Grotta Azzurra; or take the seggiovia del Monte Solaro (a chairlift); and much more.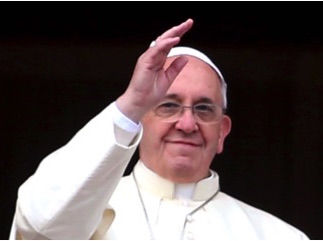 Papal Audience*
Our time in Rome includes an audience with Pope Francis and a visit to the Roman-era necropolis under St. Peter's Basilica. We will also take an excursion to explore the inside of St. Peter's cupola and the rooftop view of Rome. Our study will include an extensive visit of the Vatican Museums.
Students interested in the Italy Study Abroad program are encouraged to attend an informational meeting on October 25 (Tues), 12:30-1:30. The location of the meeting is the Octavia Room (2nd floor Danna Center, left at the top of the front stairs.)
RELS S220/H220 Biblical Literature in the Roman and Medieval Contexts
Dr. Terri Bednarz will help students explore biblical literature through the works of art found in the historic churches of Rome, and in Rome's finest museums and galleries. We will see how early Christian literature plays out in first century Roman structures by studying the houses of Pompeii, visiting the necropolises and the underground catacombs of Rome. We will explore the different levels of antiquity as we go under the Church of San Clemente down to the oldest level to the remains of a Roman-era Mithraeum. Our study will take us on short excursions to Assisi where we see the adaption of a Roman-era temple into Christian church.

RELS S222 / H222 In the Footsteps of St. Ignatius
Dr. John Sebastian will bring our Ignatian roots alive as we visit early Jesuit sites around Rome, including the Chiesa del Gesù, Chiesa di Sant'Ignazio and its piazza, Collegio Romano. We will visit the rooms where Ignatius lived and died in his final days. We will see the hidden iconic image of Ignatius appear in mysterious lowering of an old painting at Gesù. During the papal audience, we will listen to Pope Francis (a Jesuit) give his public greetings to Loyola University—New Orleans. In Florence, we will consider how art played a role in shaping religious thought as we visit such places as the famed Uffizi Gallery.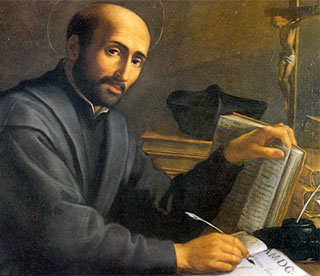 VISA O294 / H294 Art & the Jesuits in Early Modern Rome
Fr. Greg Waldrop, S.J. will help students explore St. Ignatius' Jesuits and their multiple roles in the rich cultural milieu of 16th- and 17th-century Rome, including the order's contributions to significant historical developments in the overlapping worlds of art, religion, and politics. For this course, students will visit churches, galleries and museums to see the original works of Michelangelo, Caravaggio, and Bernini, and other master artists of the period.
Students are required to participate in ALL field excursions. They must register for two of the three courses (6 crs.) offered in order to participate in this program. Students will arrive at their Rome housing on Jun 1 (between 12:00-4:00pm) and depart their Rome housing on July 1 (before 10:00am).
Our field excursions and study will include museums, galleries, churches, archaeological excavations and other important landmarks in Rome. Sundays and Mondays are free days for students to explore on their own. A free extended weekend occurs June 17-19 for students, who wish to take daytrips (recommendations include Tivoli, Orvieto).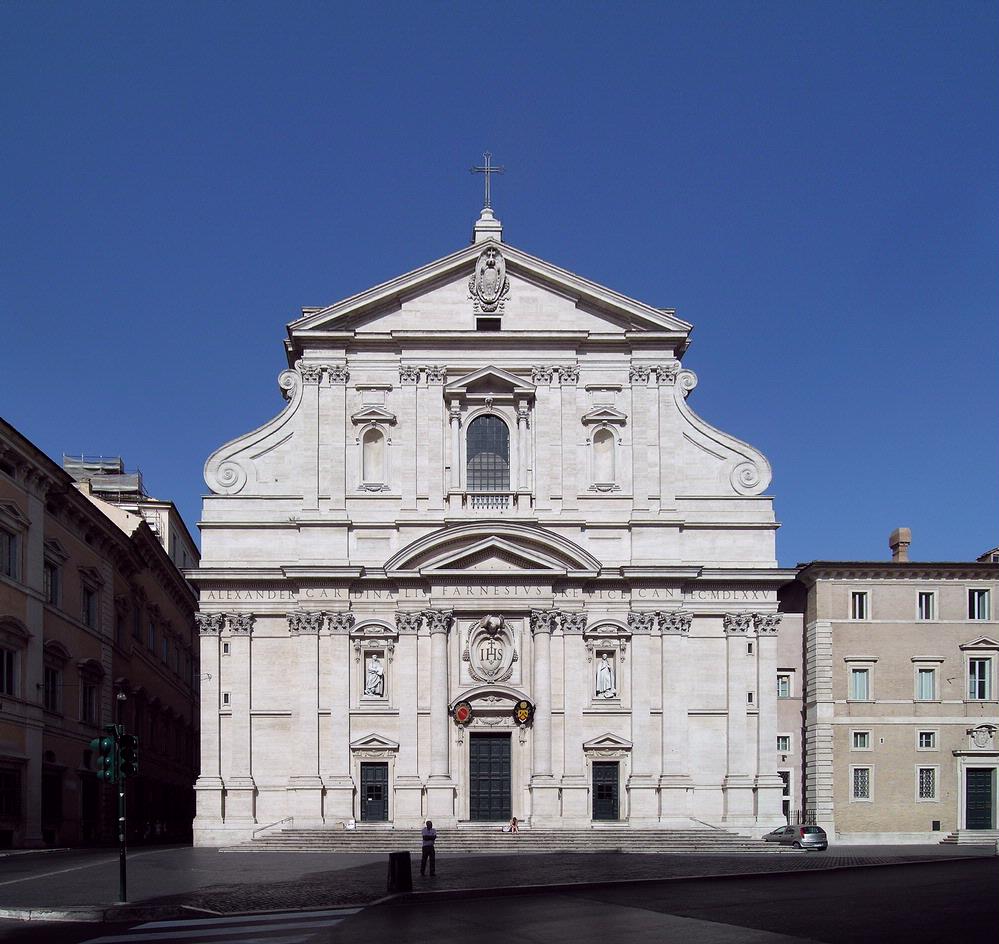 Regular Course Schedules
"In the Footsteps of St. Ignatius" will be offered on Tuesdays.

"Christian Origins in the Roman Context" will be offered on Wednesdays.

"Art & the Jesuits in Early Modern Rome" will be offered on Thursdays
8:30 a.m. – 11:30 p.m. - Morning Session w/ Excursions
11:30 a.m. – 3:00 p.m. – Lunch Break
3:00 p.m. – 5:30 p.m. - Afternoon Session w/ Excursion
For a view of the program calendar, visit the Bulletin Board outside of the 4th floor of Bobet. Brochures and calendars can be picked up at this location. See also Dr. Bednarz in Bobet 403.

"Culture & Reflection" w/ Evening Excursion
7:00 p.m.-8:00 p.m. – all courses require students and professors to reflect on cultural insights and experiences. The reflection includes three evening excursions followed by dinner. The "Culture and Reflection" sessions will be held on the nights of Jun 8, 14, 21.

Travels outside of Rome will have a different schedule due to the nature of travel. Excursions to Pompeii, Naples & Assisi will focus on sites related to the course "Christian Origins in the Roman Context." Students will be able to explore much of beautiful Assisi on their own. Excursions to Florence will focus on the works in the Uffizi and the Academia and a few other key sites. Students will have free time to explore the wonders of Florence.

Mid-Semester Break
On June 9-10, following their excursion to Pompeii and Naples, students will be able to enjoy a break as they explore the beautiful coastal town of Sorrento and Blue Capri Island.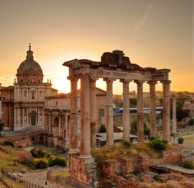 Program Costs
The program costs $4700. This amount includes accommodations in Rome, Pompeii/Sorrento, Assisi and Florence. All hotels have traditionally provided us with free breakfast. Other costs covered by the program include local transportation (buses and metros) and inter-city travel (trains and buses), entry fees for course-based archaeological sites, museums, tuition (6 credit hours), medical insurance and a group dinner.

The program fee does not include airfare, meals, or personal expenditures. Students will need money for food, entertainment, and optional week-end daytrips. There are nearby grocery stores and a common refrigerator and kitchen is provided in student housing. Students choosing to travel to Blue Capri Island need to budget for ferry costs (about 17 euros each way) and other fees for entertainment on the island such as boat fees for the Blue Grotto (approx. 12 euros). Students should research their desired activities and food expenses in order to effectively construct their budget. Internet travel sites and guide books are helpful resources for planning a budget abroad.

The online application and a non-refundable deposit of $600 are due by February 1. The balance is due by March 15. There is a late fee of $400 for any unpaid balance. After April 15 refunds (less the deposit) are made only if the student is able to find an acceptable replacement. After May 1 there is no refund offered. Students are encouraged to apply for the LaNasa Scholarship for study abroad.

All program fees must be submitted to the Center for International Education in Mercy Hall Room 301.

All students participating in study abroad programs are required to pay Center for International Education a fee of $300.00. This amount will be billed separately from the Italy program.

Note: Because certain hotels are paid directly by the University in euros rather than dollars, if the euro strengthens against the dollar to 1.00 or higher, students may be asked to pay an additional surcharge (not exceeding $250) on or before April 15. Students, who are unable or unwilling to pay the surcharge, may opt out of field excursions that require hotel stays.

The program is subject to cancellation in the event of a natural disaster, destabilization of the political atmosphere, or insufficient enrollment. In the event of cancellation, all monies will be refunded. In light of the above-mentioned reasons, students should avoid purchasing non-refundable airfare until they are informed that the program will move forward (typically around March 1).

Mandatory Orientations:
Students accepted into the program are required to attend two preparatory meetings in Bobet 405:
Wednesday, April 5, 6:00-7:30 pm

Wednesday, April 26, 6:00-7:30 pm
Housing
While in Rome, our housing will consist of shared rooms on the campus of St. John's University, Collegio Leoniano (via Marcantonio Colonna 21, 00192 Roma, near Vatican City and Piazza diPopolo). It is located a block from the metro station, Lepanto, and within ten-minute walking distance of historic old Rome and Vatican City. For longer excursions in Pompeii/Sorrento, Assisi, Florence, we will be staying in hotels with easy access to the old cities and archaeological sites.

Academic Policies
Loyola's general academic policies apply to study abroad programs. Students must participate in all study excursions, and complete all assignments in order to fulfill the requirements for the courses. Make-up assignments will be given in the instance of unavoidable and excused absences. Students must check with their academic departments to determine that the credits and/or grades will be accepted toward graduation requirements. Students must register for two courses (6 crs.) in order to participate in this program. Grades will be submitted to the Office of Student Records on August 15, 2017.

Students must have a valid, up-to-date passport. U.S. citizens do not need visas, but other countries' citizens may need one. Students who do not hold U.S. passports are responsible for obtaining the appropriate visa.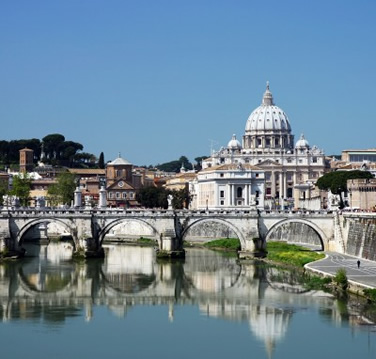 Student Requirements
GPA requirements 3.0 (lower GPA requires faculty recommendation).

Student applications must be submitted and approved.
Medical Concerns
The Center for International Education will be happy to discuss health care concerns related to study abroad. Because of the particular challenges, both mental and physical, that integration into a new culture and learning environment place on an individual, students currently receiving treatment for any chronic illness are strongly recommended to talk about plans to manage health conditions abroad with a physician, psychologist, or counselor.
This program includes activities that will involve using public transportation, negotiating stairs, walking significant distances (approximately four to eight miles daily) often on uneven and cobbled-stone pavement, enduring hot climates and attending scheduled classes. If you have any concerns about your ability to perform any of these activities or have other special needs or disability-related concerns, contact CIE at cie@loyno.edu or phone (504) 864-7550.
Students with medical needs that require "refrigerated" medicine should know that refrigeration access will not be consistently available and cannot be guaranteed.

Faculty
Dr. Terri Bednarz, RSM, Assistant Professor of New Testament Studies. She earned her B.A. from West Texas State A & M University, M.A. from Catholic Theological Union (Chicago) and Ph.D. from Brite Divinity School, Texas Christian University. Her research interests include the social and cultural context of the early Christian world and early Christian literature. Currently, she focuses on humor forms and functions in the Roman world and its relevance for understanding agonistic accounts in the Christian Bible. Her studies of Roman and Christian antiquity have included extensive travel abroad, including Christian Origins in Asia Minor in Turkey; The Italiaidea Linguistic and Cultural Program in Rome, Pompeian and Roman Villas in Rome and Pompeii, and CTU Biblical Lands Study Program in Malta, Tunisia, Greece, Turkey, Palestine, Israel, Egypt, Jordan.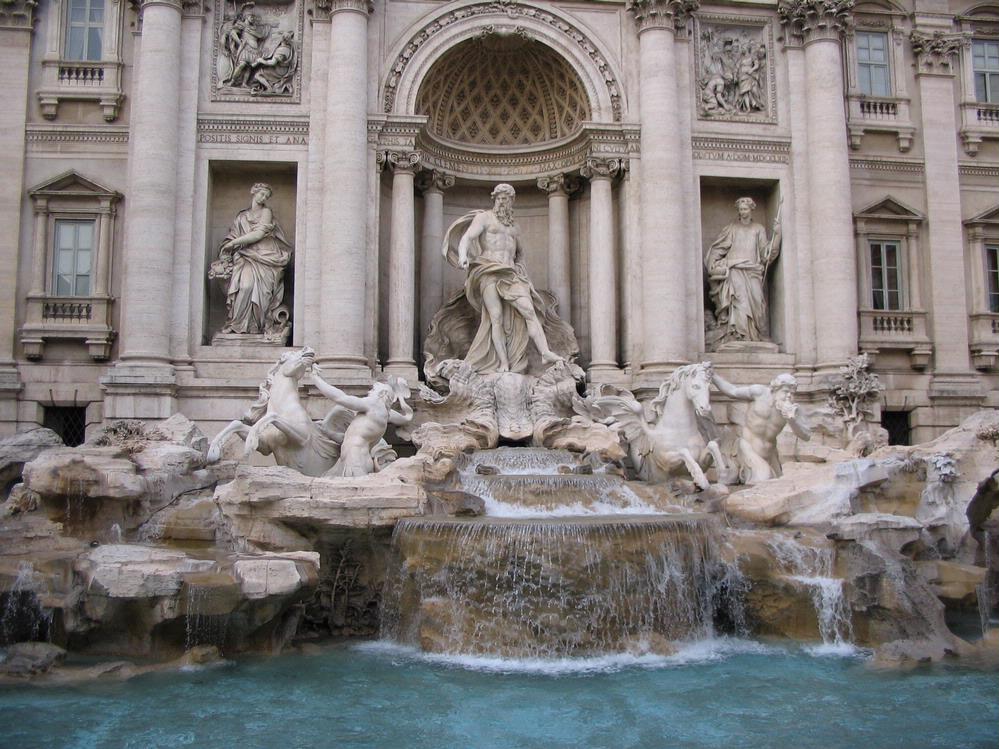 Dr. John T. Sebastian is Vice President for Mission and Ministry and Associate Professor of Medieval Literature. His research focuses on late-medieval devotional literature, especially the religious drama of England. He recently earned the Certificate in Jesuit Studies from Boston College's Institute for Advanced Jesuit Studies and went on a pilgrimage to Spain where he visited and studied the sites along the Camino Ignaciano. Dr. Sebastian was a member of the faculty on the 2011 Italy Study Abroad program.

Fr. Gregory Waldrop, S.J. is an assistant professor of art history and a specialist in the art and architecture of late medieval and Renaissance Italy, His scholarly research has focused on 14th- and 15th-century painting, iconography, and clerical culture. A fellow of the American Academy in Rome, Fr. Waldrop lived and worked in Italy for many years and has traveled extensively throughout the country and elsewhere in Europe.

Click here to download to 2017 Italy Brochure

*PROGRAM NOTE: The papal audience depends on Pope Francis' travels and the necropolis excursions under St. Peter's Basilica requires approval from the Scavi's archaeologist. In past Italy programs, we have always secured entry to both the papal audience and the Scavi visit, but students should know an unexpected disruption can occur. The program calendar and excursions are also subject to change as Roman sites might unexpectedly close or shifting our schedule might serve the students and the program. Should changes need to occur, we will provide students with other fascinating opportunities for engaging Italian culture and history.