Massey University Exchange
Wellington, Palmerston North and Albany, New Zealand

University Highlights
Study at one of three campuses in key North Island cities!
Live and learn with New Zealanders (Kiwis)!
Experience the natural beauty, easygoing lifestyle and the mix of European and Maori cultures in New Zealand!
The University
With three locations on New Zealand's North Island, Massey University accommodates students from all subject areas interested in studying in the heart of culture and arts (Wellington), an international harbor city (Albany a northern suburb of Auckland), or a parklike campus environment (Palmerston North).
Massey University is one of New Zealand's largest universities with more than 36,000 students studying across the University's campuses, including about 4,000 International Students from more than 100 countries each year. International students are invited to participate in the wide variety of student organizations, ranging from political and artistic to religious, cultural, athletic and academic. Looking for something unique? Join the Massey University Rugby Club, open to males and females and all skill levels.
The Academics
Massey University has a tradition of excellence across a wide range of disciplines and is characterized by the applied nature of many of its teaching and research programs. Study abroad students attending Massey University will enroll directly and are able to register across disciplines. Given the high level of academics offered at the university and the varied academic programs, students have access to a wide array of options when choosing courses at Massey. Loyola students interested in Massey can review courses using the Programs and Papers Search. Academic programs open to Loyola students include:

• Humanities and Social Sciences
Classical Studies
English
History
Languages and Literature
Maori Language and Studies
Media Studies
Philospohy
Psychology
Religion/ Religious Studies
Politics
Public Policy
Biochemistry
Bioinformatics
Biological Sciences
Biology
Chemistry
Earth Science
Ecology
Environmental Science
Human Biology
Mathematics
Physics
Accounting
Business
Economics
Finance
International Business
Management
Marketing
Public Relations
• College of Creative Arts - Very selective program. Loyola students applying for this program will have to be very flexible on the courses selected. Includes Visual Arts, Graphic Design and Popular and Commercial Music which includes music technology and music industry.
• New Zealand-Flavored Courses (see more information below)
Massey University Course Listings
Search for courses at Massey using the online course (paper) search.
Important Notes on Course Selection:




Students enroll in four papers for a total of 60 New Zealand credits per semester, 120 credits per academic year. Typically, this is the equivalent of 15 Loyola semester credits or 30 credits for the year. In general the standard undergraduate paper is 15 credits, which normally equates to 4 U.S. credits. Papers are offered at the 100-level, 200-level, 300-level and 400-level.Each Massey University paper has a six-figure code to distinguish the subject and level, e.g. 152.261, where '152' denotes the subject (Management) and '261' shows it is a 200-level paper. When searching for classes, please choose all courses from one campus (Auckland, Palmerston North or Wellington).

Please note: students may or may not be able to take Part 1 of classes that are offered as

yearlong

courses. Please contact a Study Abroad Advisor more more information.
New Zealand-focused courses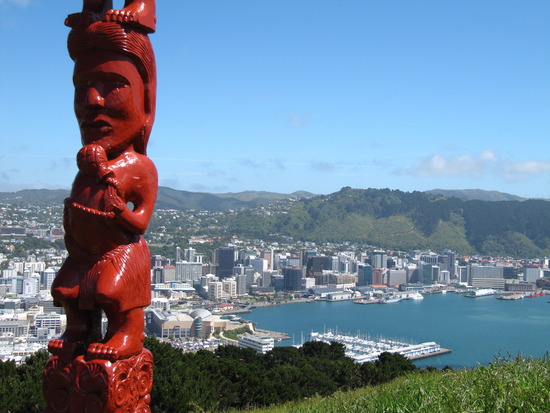 Many Study Abroad and exchange students decide to enrich their cultural experience by studying one or more papers with a New Zealand content focus. Examples include New Zealand fauna and flora, Maori language, natural heritage, social policy, environmental issues, Maori performing arts, and literature.
A list of popular New Zealand focused papers can be downloaded below. We have also complied a list of indigenous New Zealand papers which may also be of interest to you during your study at Massey University, as well as a list of papers that give you a better chance to explore New Zealand's fascinating landscape and environment through practical and fieldwork papers.
The Academic Calendar
The school year at Massey University begins in February and is divided into two semesters. Semester 1 begins in February and ends in June. Semester 2 begins in July and ends in November. Students can study at Massey for a semester or year. The break between semesters is two weeks long.
The Locations
International students are invited to take courses at one of three Massey campuses: Massey Albany Campus in Auckland, Massey Manawatu Campus in Palmerston North, or Massey Wellington Campus in Wellington. All three campuses are located on New Zealand's North Island.
Massey Albany Campus, Auckland
The largest and most cosmopolitan city of 1.3 million, Auckland is New Zealand's commercial and economic center. Stretching from the town of Wellsford in the north to the rolling Bombay Hills in the south, and surrounded by water, the sophisticated urban environment, great climate and numerous leisure options has the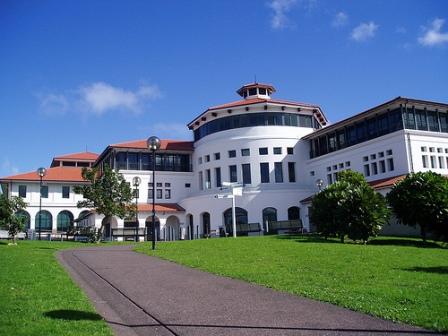 Auckland lifestyle ranked amongst the best in the world. A city of immigrants from its inception, Auckland's colourful mix of European, Mäori, Pacific Island and Asian cultures makes it New Zealand's most international city.
Massey Albany is located on the North Shore of Auckland city. The campus is conveniently located within a 5 minute drive of the beautiful North Shore swimming beaches and 20 minutes driving from the Auckland CBD. Courses offered at the Albany Campus include Business, History, English, Media Studies, Psychology, Social Sciences, and more.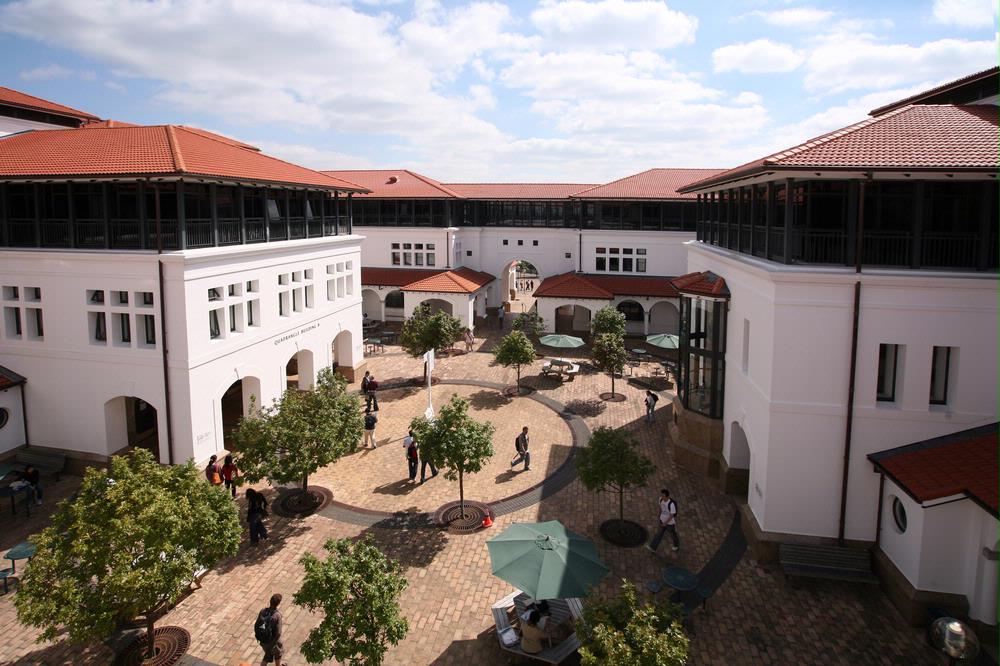 Massey Manawatu Campus, Palmerston North
New Zealand's sixth largest city with almost 80,000 inhabitants, Palmerston North, boasts the lowest cost of living of any university city, and with almost half its total population under the age of 25 and close to 40% of its total population engaged in postsecondary study, Palmerston North truly is the "Student city"! Surrounded by spectacular scenery stretching from the magnificent Tararua and Ruahine Ranges to the coastal plains of Himatangi and Tangimoana, Palmerston North is just two hours' drive from Wellington, the central plateau ski fields, Lake Taupo, and the beaches and wineries of the Hawkes bay.

The Massey Manawatu campus has two sister sites of Turitea, the larger, renowned for its beautiful park-like setting, and Hokowhitu, situated nearby on the banks of the picturesque Manawatu River. Courses offered in Palmerston North include Arts and Humanities, Sciences, Maori Studies, and more.

Massey Wellington Campus, Wellington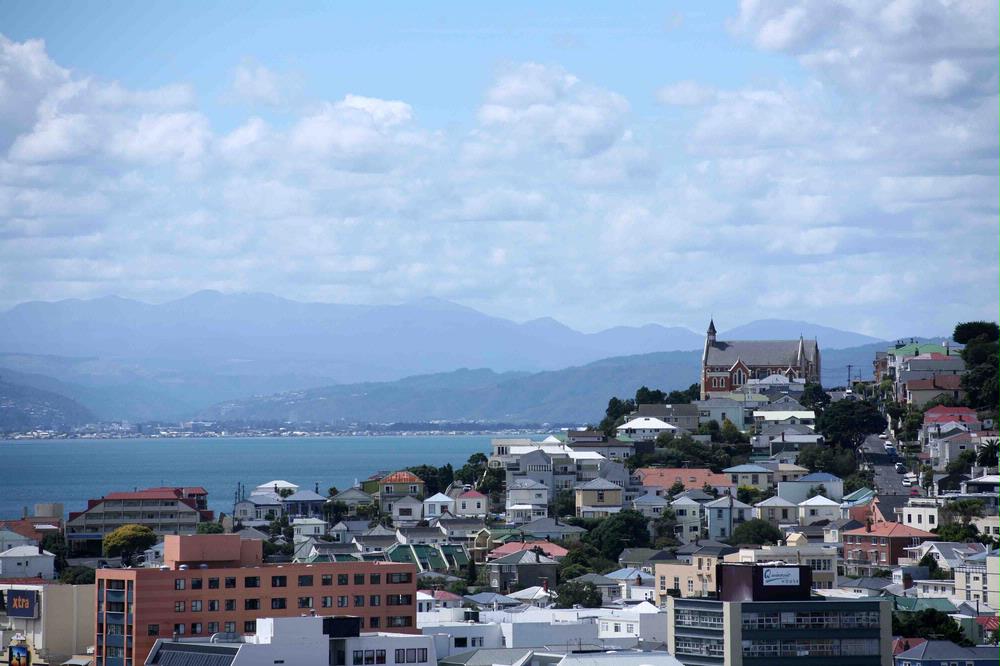 Compact and welcoming, with approximately 200,000 residents, Wellington city is packed with cafés, boutiques, and a colorful nightlife and is known as New Zealand's "heart of culture and creativity." The greater Wellington region, total population 450,000, is spread along 497 kilometers of magnificent coastline and there is easy accessibility to North and South Island tourist regions such as the Martinborough vineyards, sunny Nelson and the beautiful Marlborough Sounds.The seat of New Zealand government, Wellington, is also headquarters of national organizations including the New Zealand Stock Exchange, the Reserve bank, Te Papa – Museum of New Zealand, the Royal New Zealand ballet, the New Zealand Symphony orchestra, and the National opera.

Massey Wellington, known as the "creative" campus, has a student enrollment of around 4,000. The centrally located campus in the heart of the Wellington arts and cultural district, includes the magnificent National Museum building, and a newly-built café, bar and student common room. Wellington is home to Massey and Victoria University of Wellington's New Zealand School of Music. In addition to Music courses, Wellington also offers courses in Communication. Please note only students in Music Performance, Communication and Visual Arts may apply to the Wellington campus.
The Experience
Housing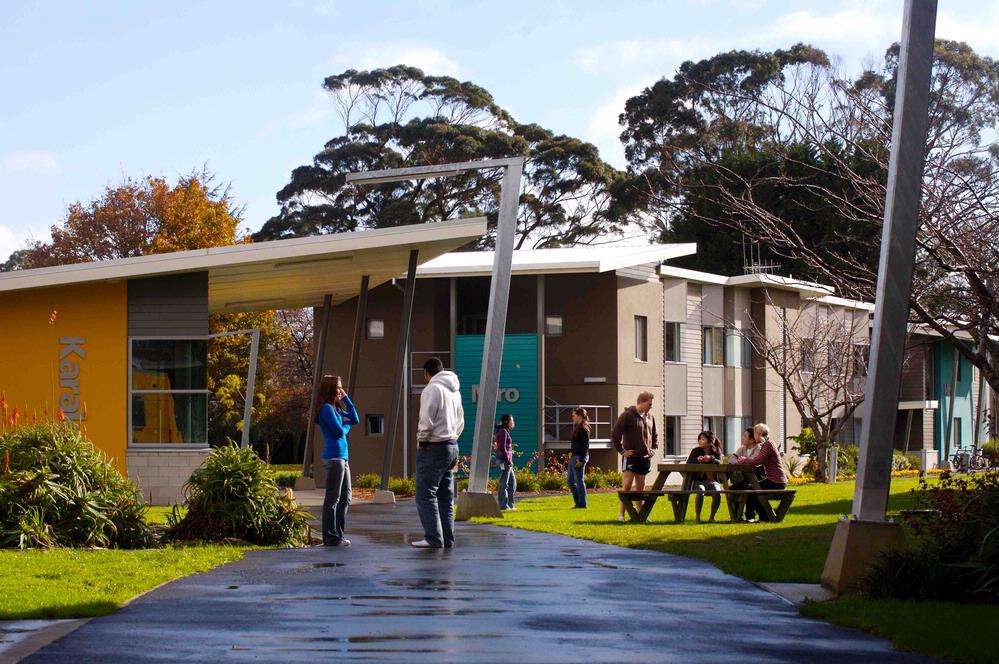 Massey University offers a range of quality housing and living options on and off campus and with local homestay families. On campus options include Halls of Residence. Off campus options include flats, apartments and homestays. On-campus housing can include meal plans or students can cook for themselves. Flats and apartments are student self-catering.
The Accommodation Office on each campus provides advice on accommodation options, tenancy agreements and dispute resolution. To view the housing options available, please visit http://accommodation.massey.ac.nz.
Student Organizations
Massey University is committed to ensuring an active, enriching campus life beyond the academic experience and has facilities, associations and clubs to meet the needs of the student community. Sport and Recreation Facilities vary on each campus. You can review facilities and activities at http://recreation.massey.ac.nz.

Massey Students' Associations on each campus act as student advocates to the university and wider community, and are responsible for such events as Orientation Week and the annual Unity in Diversity festival. Some of the hundreds of Massey student clubs and societies include debate, drama, snowboarding, surfing, martial arts, and more.
Massey's two marae (Maori meeting places) at Wellington and Palmerston North welcome international students and provide the opportunity to learn more about the fascinating and unique culture of New Zealand's indigenous people.
Budget Information for 2014/2015
There are a limited number of exchange places at Massey University. Students who are not accepted for exchange placements, can attend as study abroad students. All services and application process are the same but the tuition is different. Students accepted as exchange students will pay Loyola tuition and receive all scholarships and aid as if attending Loyola. Students attending as study abroad students will be charged a tuition fee based on the charge at Massey. Currently, that charge is expected to be $10,500 for the 2014/2015 academic year, but the amount may vary slightly depending on the exchange rate.. While Loyola scholarships and aid will not apply for the Massey study abroad program, all state and federal aid will apply. Study abroad students will not be charged Loyola tuition.