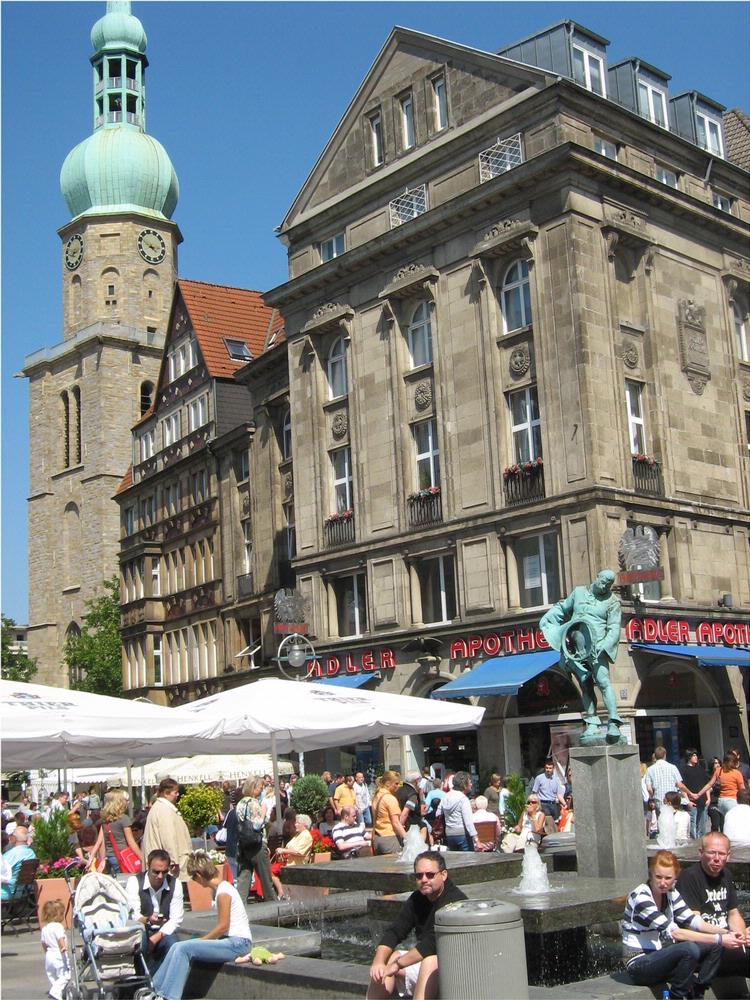 Technische Universität Dortmund
Dortmund, Germany
University Highlights
Live in Dortmund, a green city and center for industry, beer, and soccer

Explore Europe, including nearby countries Netherlands, Belgium and France

Take classes in English with German students, amd

study German in Germany
The University and Location
The Dortmund University of Technology is a respected research university situated in the city of Dortmund in western Germany. With a student body of 33,000, the university offers a wide selection of courses for students in diverse fields. Students of German get the opportunity to immerse themselves in the language and culture. One year of college-level German is required for this exchange program.
The university's campus is a 10-minute train ride from downtown Dortmund, a traditionally industrial city known for its beer brewing and football (soccer). Also known as the region's "green city," Dortmund boasts beautifully maintained parks and clean civic centers. Its proximity to cities like Cologne, Düsseldorf, and Amsterdam make it an easy starting point for students interested in exploring Europe.
Academics
All U.S. students are appointed an academic advisor from the Department of American Studies. This advisor not only acts as a general "go-to" person, but also suggests courses that match the student's interests and requirements.
Courses
Dortmund offers classes in a variety of subjects including economics, business, chemistry, communications, art and art history, and American and British studies. You can find these courses here. Many classes are taught in English. Additional classes are available for students proficient in German. Classes meet once a week for 90 minutes. Students typically few assignments throughout the semester, but are expected to attend classes regularly. Final exams determine the majority of grades.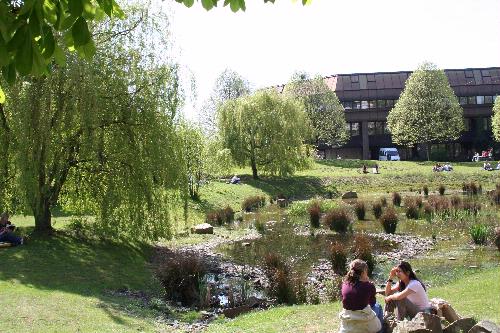 Orientation and Intensive German Course
Loyola students are strongly encouraged to take part in Dortmund's month-long orientation and intensive German course held the month before each semester starts. Students improve their German language skills and built-in field trips introduce students to the culture, geography, and history of the Ruhr region. You can learn more about this program by clicking on the Dortmund website below in Useful Links and clicking "German Language Course" in the lefthand bar.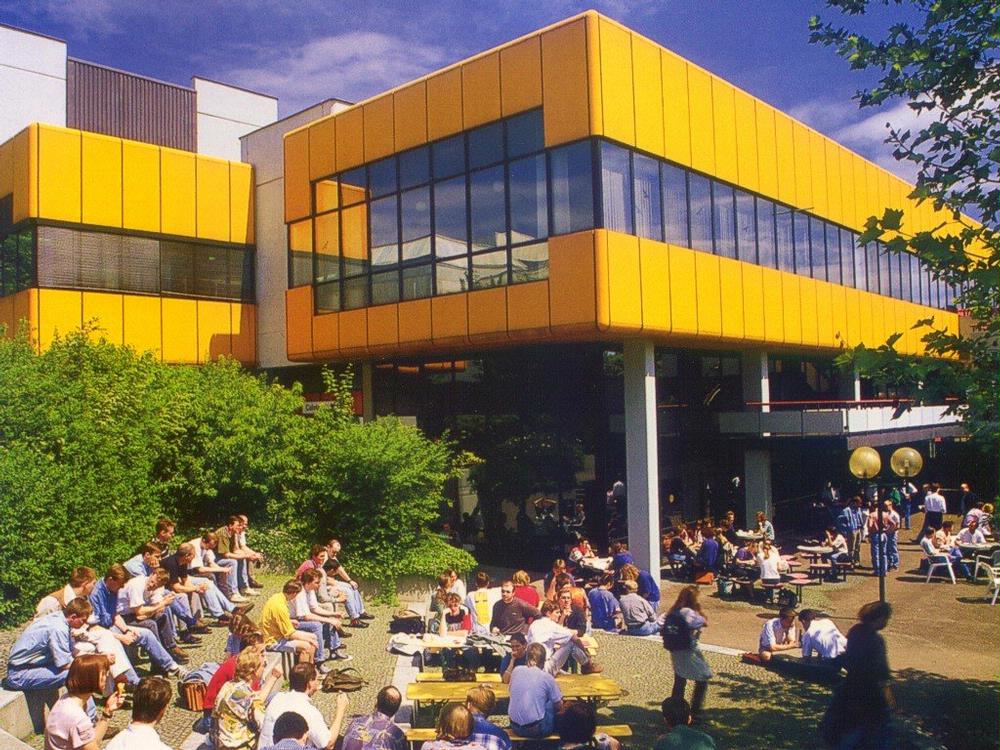 Credits and Grading
Loyola students will take between 24 and 30 ECTS credits (12-15 credits at Loyola). The average course load is 4-6 courses per semester. The following grade conversion chart is approximate:
| | | |
| --- | --- | --- |
| German Grade | | Loyola Grade |
| 1 - 1.5 | | A |
| 1.6 - 2.5 | | A |
| 2.6 – 3.5 | | B |
| 3.6 – 4.0 | | C |
| 4.1 – 6 | | F |










Academic Calendar
Because of the German academic calendar, students cannot enroll in the fall semester only. Loyola students can go for the spring semester or the full academic year.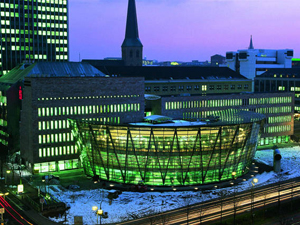 Fall:
Fall Orientation/Intensive German Course: September
Winter (Fall) Term: mid-October through mid-February
Spring:
Spring Orientation/Intensive German Course: March
Summer (Spring) Term: mid-April through mid-July
Student Life
Finances and Budgeting
Please refer to the BUDGET SHEET. Typically fall and spring terms are estimated to cost the same. A full year is estimated to be double the cost of spring.

Excursions
Once to twice a year the Dortmund International Office organizes excursions to areas that are farther away from Dortmund such as Berlin or Hamburg. Smaller tours are also offered, like bike tours or trips to nearby Münster.
Dortmund Doubles Program
Incoming students also participate in the Dortmund Doubles Program, which pairs every student from a U.S. school with a German student from Dortmund. German Doubles help U.S. students to settle in, and may even introduce them to some aspects of social life in Dortmund.
Service Learning
There are volunteer opportunities to be found throughout the city, including private English tutoring and volunteering at local grade schools. Interested students should inquire with their program coordinator.
Housing and Meals
Most students live in on-campus dormitories. Off-campus student housing is also available, but it tends to be more expensive and less convenient. The dorms offer small single apartments with cooking facilities, and multi-room complexes with shared kitchens. They are available on a first-come, first-served basis. It is necessary to inform the program coordinator as soon as possible if you would like to request a dorm room. You can learn more about housing by clicking on the Dortmund website below in Useful Links and clicking "Accommodation" in the lefthand bar.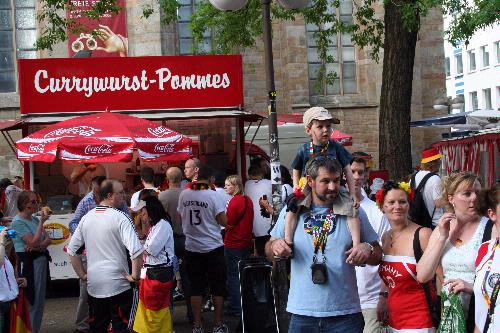 Visa Regulations
Students ISEP Overview of German Visa
More information can be found under Visa in the Dortmund website below
Useful Links
Dortmund website for US exchange students
ISEP Country Handbook Germany
U.S. State Department Travel Information on Germany

Tourism Information on Dortmund:
http://www.dortmund-tourismus.de/en/home.html
http://www.ruhr-tourismus.de/dortmund/en
Last Updated 7.26.2017