Technische Universität Dortmund

Dortmund, Germany
University Highlights
Explore Dortmund, the green heart of the Rhine-Ruhr metropolitan region in Germany

Close proximity to the Netherlands, Belgium and France provides great travel opportunities

Four-week Intensive Language course

Fascinating courses taught in English and taken together with German students
The University and Program
The city of Dortmund has traditionally been known for its industrial landscape and beer brewing, but has grown to be one of the most respected educational and research centers in all of Germany. The Dortmund University of Technology offers a wide selection of courses for students in diverse fields, such as economics, business, theology, chemistry, communications, art and art history, and American and British studies.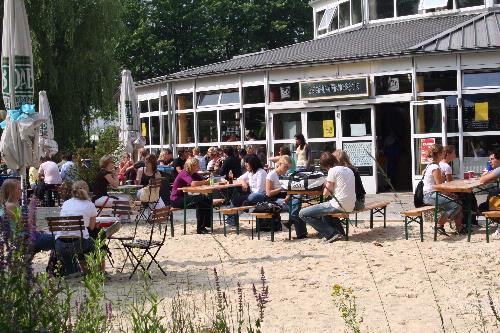 This program presents a great opportunity for students who have been studying German to get first-hand experience and to immerse themselves in the German language and culture.
One year of college-level German is required for this exchange program.


The Location

The Dortmund University of Technology has a large campus, which is just a 10-minute train ride from downtown Dortmund, and a student population of approximately 20,000.

Once a major industrial and manufacturing center, Dortmund has successfully transitioned into one of the main educational centers in Germany. Downtown Dortmund may be quiet sometimes, but don't let that fool you! Dortmund's population is around 600,000 making it the 8th largest city in all of Germany. Not far from the cities of Cologne and Düsseldorf, and only a couple of hours from Amsterdam, Dortmund offers many travel opportunities for students to enjoy on the weekends.

Dortmund has long been known as the region's "green city," with beautifully maintained parks, and clean civic centers. Students will learn to appreciate what "being green" is about after visiting Dortmund.

The Academics
Students are encouraged to take part in Dortmund's month-long intensive German course held in the month prior to the beginning of the semester. This course allows students to continue improving their German language skills based on their individual proficiency level early on in their study-abroad experience. Built-in activities and field trips introduce students to geographical and historical highlights of the Ruhr region and culture as well.
Courses in British and American literature and culture are available in English. There are also many courses in Business, Computer Science, and Engineering taught in English; many additional courses are available for those proficient enough in German. There are also German language classes available for those students wishing to improve their language skills in German. For listings of courses offered in English and American Studies currently and in the past, click here. Continue scrolling through all the classes, the American Studies and comparative culture courses that would apply as Common Curriculum are at the bottom of the list.

All students from U.S. colleges and universities are appointed an academic advisor from the Department of American Studies. The advisor not only acts as a general "go-to" person, but also suggests courses which match up to students' interests and requirements, and completes the transcript at the end of the semester.

Classes are held once a week for about 90 minutes. Students are expected to attend classes regularly in order to prepare for the cumulative final examinations which determine the majority of their grades. In many cases, students have less work throughout the semester, but the final exams are not to be taken lightly.


The Academic Calendar
Because of the German calendar, students are not eligible to enroll in the fall only. Loyola students can go for one academic year or the spring semester.
Fall Intensive German Course (September)

Winter Semester (mid-October through mid-February)

Semester Break (mid-February through mid-April)

Spring Intensive German Course (March)

Summer Semester (mid-April through mid-July)

Semester Break (mid-July through mid-October)

Student Experience
Students study hard, but they also enjoy university life by participating in the many festivals and parties that are organized each semester. Campus Total, a campus-wide music extravaganza, is a highlight each semester as well as the student-run pubs that are found across campus.

Many students find time to travel to the surrounding areas on the weekends, but enjoy staying home most of the time to enjoy the laid-back and friendly culture of Dortmund. Once to twice a year the Dortmund International Office organizes excursions to areas that are farther away from Dortmund such as Berlin or Hamburg. Smaller tours -like trips to nearby Münster or bicycle tours- are also offered.

Incoming students may also participate in the Dortmund Doubles Program, which pairs every student from a U.S. school with a German student from Dortmund. Every effort is made to match students based on similar interests, such as shared majors. The German Doubles help U.S. students to settle in, and may even introduce them to some aspects of social life in Dortmund.

Service Learning

There are volunteer opportunities to be found throughout the city, including private English tutoring and volunteering at local grade schools. Interested students should inquire with their program coordinator.


Housing and Meals
There are dormitories which are more affordable than living off-campus for most students. The convenience of living close to school is often preferred, as the morning commute -even if only ten minutes long- can sometimes turn into a hectic race.
The dorms offer small single apartments with cooking facilities and also multi-room complexes with shared kitchens. They are available on a first-come, first-served basis, so it is necessary to inform the program coordinator as soon as possible, if you would like to request a dorm room. Additional housing details are available on the Dortmund website for exchange students.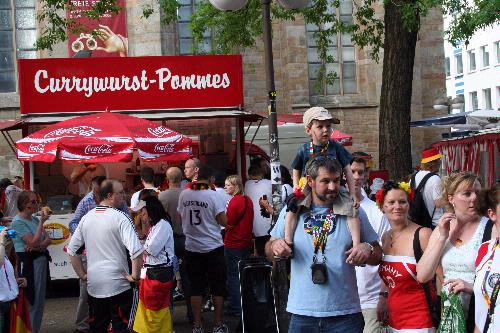 For more information and to begin the application process for the semester or yearlong exchange program, please make an appointment for advising with the Center for International Education.