Barcelona, Spain
(Exchange Program) (Outgoing Program)
:
2.75
:
3 Junior
:
English, Spanish
:
2 semesters or equivalent
:
Yes
ESADE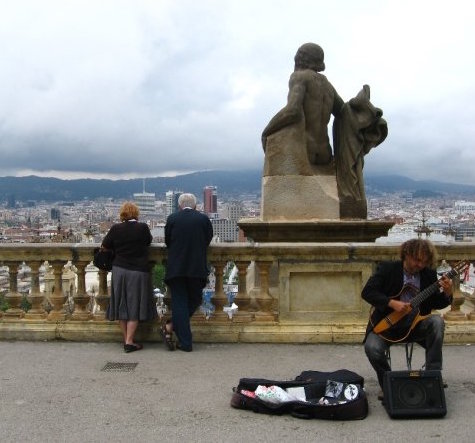 Escuela Superior de Administración y Dirección de Empresas
Barcelona, Spain
University Highlights
Live on the Mediterranean coast in a cultural capital of Europe

Explore Spain's second largest city

Study at one of the top ten business schools in Europe

Take business classes in English or Spanish
The University and Location
ESADE is an elite international business school offering courses in professional business administration and law in English, Spanish and Catalan. Program is for business majors only.
ESADE's Sant Cugat campus is located in a residential area of Barcelona approximately 10 miles from the city center. Barcelona is a lively, cosmopolitan city on the Mediterranean coast of Spain. Considered a center of industry and commerce, the city is known for its unique artistic and architectural treasures, in particular the whimsical modern gothic creations of Gaudí. An extensive public transportation system provides ESADE students with easy routes between campus and the city center.
Academics
Students applying for this program must be enrolled in the College of Business and have a minimum of one year (2 semesters) or the equivalent (placement test results) of Spanish.
Courses
For descriptions of courses offered at the university, please click on the following link (courses for future years will be similar): ESADE Courses 2016-2017. Internships are also available to exchange students under certain conditions.
Spanish Language Pre-Session
ESADE offers a free optional two-week Spanish language pre-session course for students who want to improve their language skills prior to the start of the semester. It is strongly encouraged that students participate in the pre-sesssion. Details are provided once students are accepted to ESADE.

Fall Term pre-session: late August or early September
Spring Term pre-session: January

Credits and Grading
Students take 24-30 ECTS credits (12-15 Loyola credits). Exams are scheduled at the end of each course.
The following grade conversion chart is approximate: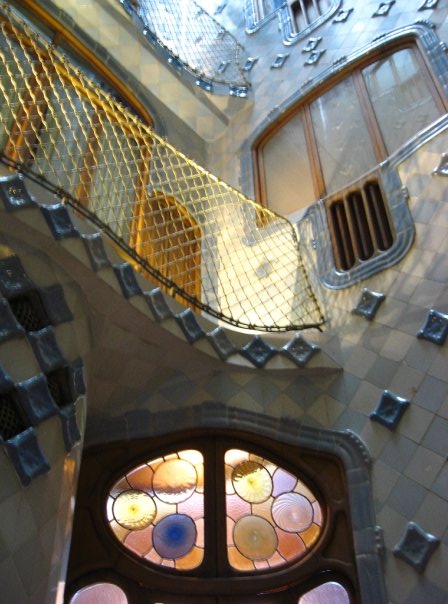 | | | |
| --- | --- | --- |
| Spanish Grade | | Loyola Grade |
| 9.0 - 10 | | A |
| 8.0 - 8.9 | | A- |
| 7.0 - 7.9 | | B+ |
| 6.0 - 6.9 | | B |
| 5.5 - 5.9 | | B- |
| 5.0 - 5.4 | | C |
| 0 - 4.9 | | F |
Non-numerical grades are the following:
AP (Pass)
NAP (Fail)
NP (Incomplete)
PENDIENTE (Pending)
Academic Calendar
Fall semester: September through December
Spring semester: Late January through May

Note: Loyola exchange students must register for their courses at ESADE online during the open enrollment periods (i.e. in July for the fall term; in November for the spring term).
Orientation
Before the beginning of each semester there is a mandatory 2-week orientation program for new exchange students that includes campus and city tours and other social events. All selected students are required to attend.
Explore Around ESADE's Business School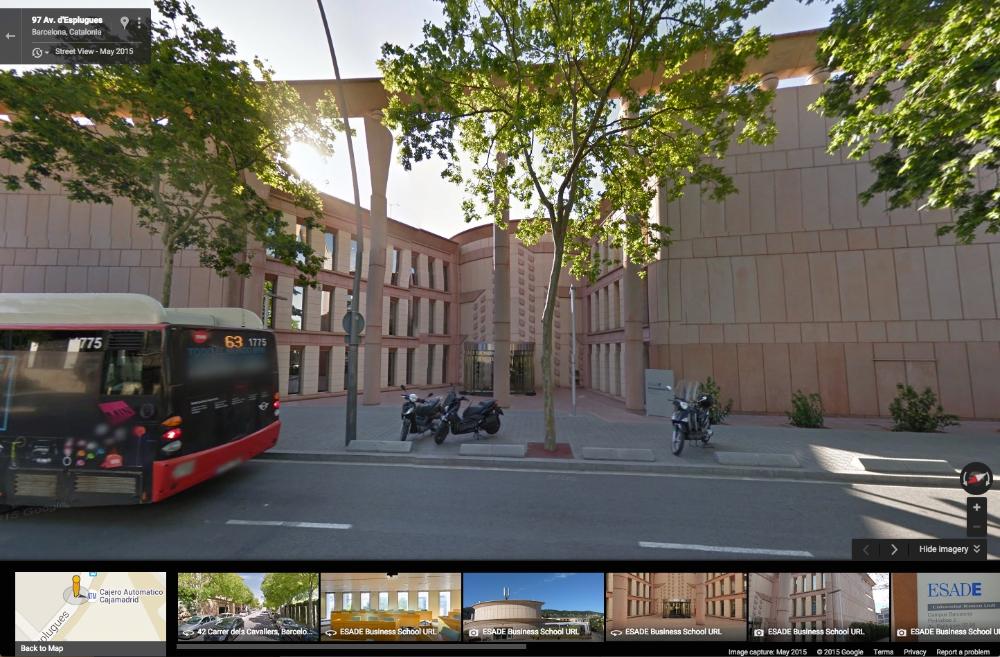 Student Life
Finances and Budgeting
Please refer to the BUDGET SHEET. Typically fall and spring terms are estimated to cost the same. A full year is estimated to be double the cost of spring.
Housing and Meals
Loyola students may stay in the university-owned residence halls or procure off-campus housing
themselves
.
Detailed information about the different accommodation possibilities can be found on ESADE's International Student webpage, located in the
Useful Links
section below.
International Student Committee
The ESADE International Student Committee organizes get-togethers with ESADE students and exchange students, including International Week. More information on International Week can be found here.

Visa Regulations
U.S. citizens must obtain a student visa prior to departure, if in Spain for more than 90 days. It is important to start this process early, it can take month to secure your visa. For students staying over 180 days, most consulates require an FBI Background Check or State Police Records.

Students will need to enroll in a supplemental Spanish insurance policy that meets the requirements for the Spanish visa. Details can be found here: http://oncampus.es/index.php?route=common/home

You are typically required to apply in person at the consulate assigned to your permatnent residence. Visit the list below to find your local consulate. Consulate appointments fill quickly, you must make an appointment in advance.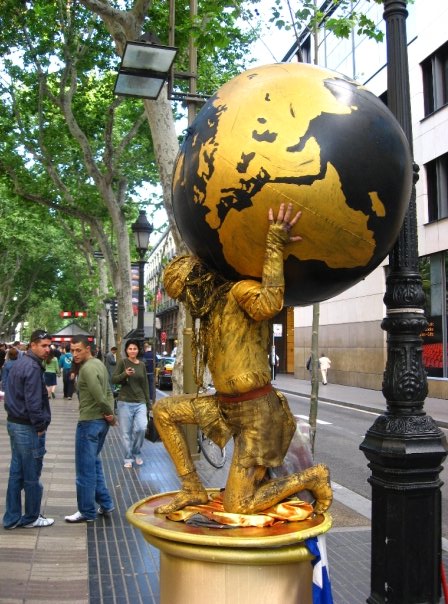 Visa Links
List of Spanish Consulates
NAFSA Overview of Spanish Visa Requirements
ISEP Country Handbook (With Overview of Spanish Visa)


Last updated 7/18/2017
Term

Year

App Deadline

Decision Date

Start Date

End Date

Spring

2019

03/01/2018

03/01/2018

TBA

TBA

Year

2018-2019

03/01/2018

03/01/2018

TBA

TBA

Fall

2018

03/01/2018

03/01/2018

08/26/2018

12/23/2018

NOTE: Add and drop period is August 23-30. Mandatory orientation is August 27-September 7. Spanish Intensive Course (optional) is August 27-September 7. Term begins August 27. Term ends December 22.


Indicates that deadline has passed