Exploring your Options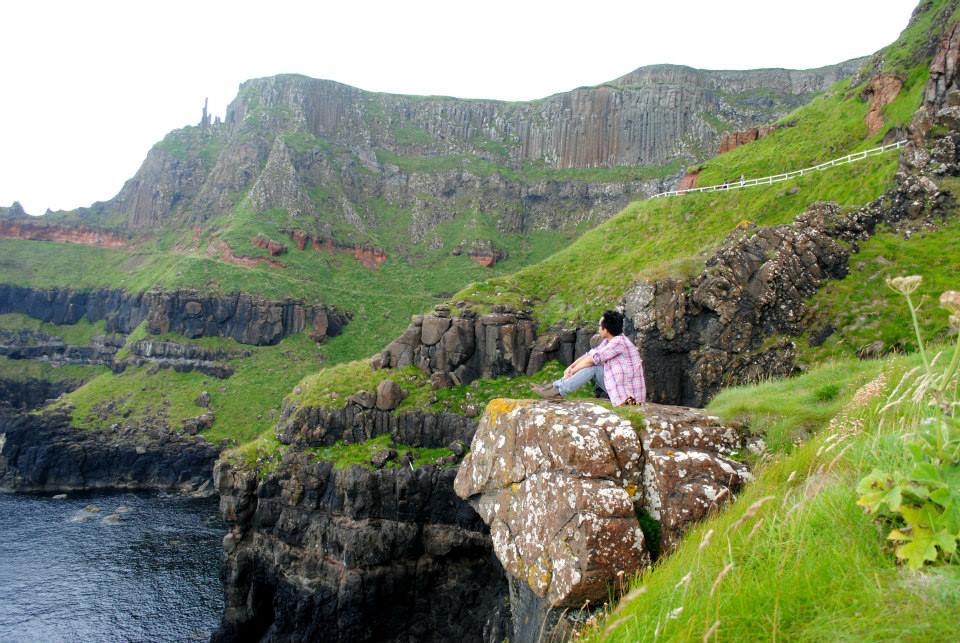 Semester and Year
Loyola students have two types of programs to choose from when going abroad for a semester or year:
Exchange: You study at one of our established partner universities, pay tuition at Loyola, and can use all of your tuition financial aid.
Non-Loyola Study Abroad Programs: If you do not find a Loyola program that meets your needs, you can choose a study abroad program through another university or third-party provider and transfer the credit toward your degree. Your Loyola scholarships will not apply, but your federal aid will. You will need to get the program approved by CIE.
You can search non-Loyola programs at iiepassport.org
ISEP Exchange and Direct: ISEP provides Loyola students with opportunities to study at hundreds of institutions in over 50 countries. Students on ISEP Exchange programs pay Loyola tuition room and board and can use all of their scholarships and financial aid. Students on ISEP Direct programs pay program tuition and can use federal aid. Visit www.isepstudyabroad.org to learn more about your options.
Summer
Loyola Faculty-led Summer Abroad: If you want to study abroad in the summer, you have the option of going on one of Loyola's 3-4 week faculty-led programs. You take Loyola credit courses related to the study abroad site and live and travel with other Loyola students. Generally students don't have any financial aid or scholarships for use in the summer, but if they do, then it can be used for these programs.

Loyola Exchange Partner Summer Programs: You can also go on summer programs through our established partner universities. Program length and cost varies. Generally students don't have any financial aid or scholarships for use in the summer, but if they do, then it can be used for these programs.
Other Options
Course with a Study Abroad Component: Some Loyola courses, like Tropical Ecology, have a study abroad component as part of the regular course.


Ignacio Volunteer Trips: The University Ministry offers a number of non-credit service learning trips. You can find out more information about these opportunities through University Ministry.

Internships: You can do an internship in addition to your studies through some of the exchange programs. ISEP programs also offer internship placements in conjunction with coursework abroad. You can also search non-Loyola internship options at Goabroad.com and BUNAC.

Direct Enrollment in an Institution Abroad: Loyola University New Orleans sets guidelines about how, when and where undergraduate students may study abroad and the kinds of programs that are approved for study abroad. Issues of health, safety and support are critical to a student's successful experience abroad. Accordingly, Loyola students studying on a non-Loyola program must go through a US based institution or program provider; and the courses and specific program must be approved in advance of a student's application to ensure that the program is appropriate for a student's academic requirements.
On rare occasions, an individual student may wish to seek exemption from this policy on study abroad and apply for direct enrollment in a foreign institution. Students applying for this exemption will have to show previous experience in the host country, evidence of host university support for study abroad students, and/or other academic reasons. The institution should be accredited by the Ministry of Education in the host country or other equivalent accrediting agency. A Loyola student may file a petition for individual exemption in the Center for International Education for consideration by the Education Abroad Committee. The petition should be in the form of an essay and address the following issues:
the academic necessity and appropriateness of the proposed study,

the individual's personal preparedness and familiarity with the country,

evidence of support in the host country, either from family or from the host institution, including with living arrangements.
All applications for fall and full year are due on March 15 and for spring on October 15.
The Education Abroad Committee only approves the exemption from the university policy on studying through a U.S. based program or institution. The student must still receive academic approval for the specific program and courses.

Revised 8/9/2017