Home

Study Abroad in 10 Simple Steps!
Step 1: Make an appointment with a peer advisor
Review program basics and deadlines

Compare program types and how your aid might apply to programs

Semester and year long programs accept applications a year before going

Summer programs accept applications a semester before going

Apply for your passport
Step 2: Come up with 1-3 choices
Review the options and narrow things down. How do you narrow things down?
Do they offer courses needed for your major?

What term will you go abroad?

Do you want to be fully immersed?

Do you want to live in a homestay, dorm, or apartment?

Is budget important? Compare the cost of living in the countries you're exploring.
Step 3: Meet with your academic advisor to have a preliminary discussion of study abroad.
Review your DPCL together to determine the right mix of courses to take while abroad-not just major courses but electives, common curriculum, etc.

Don't talk about the courses offered abroad, rather discuss the Loyola course requirements for your major

Are there specific courses that you should be sure to take before going abroad?
Step 4: Ready to apply for a program or have more questions?
Make an appointment with an advisor to apply and review the finance specific questions
Step 5: Do the application!
Semester and year long programs can be rushed in a week but most applicants work on their applications for at least 3-4 months.

To have the most options available to you, you should apply about a full year in advance of when you want to go abroad. For example, if you want to go abroad in fall of your junior year, you would begin applying in fall of your sophomore year.
Step 6: Going on a semester or year-long exchange? If not, skip to step 8!
Once you've done the application you will have a short interview with a small committee of faculty who are very encouraging and open to study abroad.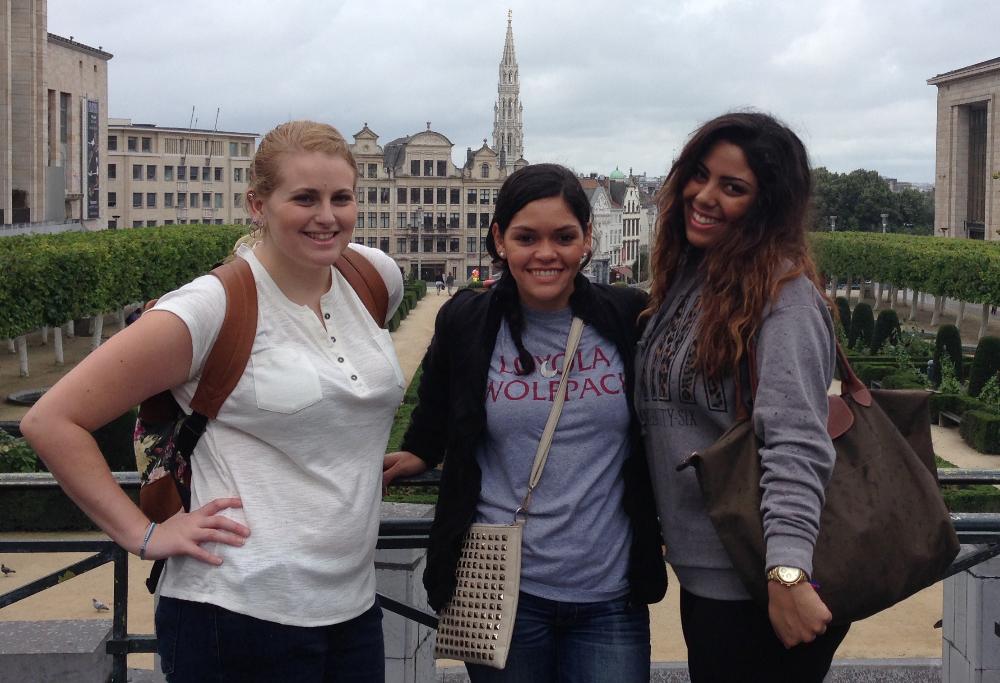 Step 7: Approval by the program or host university.
Once you've been interviewed, we will send the application to the actual university abroad for your official acceptance. Be patient-this could take a few weeks or even months!

Step 8: Acceptance
Congratulations! The hard part is over. You're going abroad! This isn't the end of the journey, you'll still have to apply for your visa, purchase airline tickets, secure housing, and other details as well as go abroad of course.

Step 9: Pre-Departure Orientation.
All students going abroad will have an orientation session with the CIE before leaving campus.

Step 10: GO ABROAD!
The application process can seem daunting and overwhelming with so many choices and important questions but going abroad will change your life!



Revised 8/9/2017