Programs

Brochure
Puebla, Mexico
(Outgoing Program)
Featured:
Program Terms:
Summer

Restrictions:
LOYOLA applicants only
Budget Sheets
Summer

| | | | |
| --- | --- | --- | --- |
| : | 2.0 | : | Track One: 2 semesters, Track Two: 4 semesters |
| : | Host Families, Residence Hall with Host Nationals | : | Yes |
Loyola Mexico Studies Program 2018
Loyola Mexico Studies Program offers Loyola students opportunities to improve their Spanish language proficiency through a variety of established programs organized by Universidad Iberoamericana Puebla (UIP), a Jesuit institution in Puebla, Mexico. Depending on a student's goals and language ability, students can select a 6-week language program in Puebla with a service learning component or a 10-week service learning project in one of two indigenous communities working alongside Ibero students. Both programs will provide students with a nuanced understanding of the often marginalized groups of indigenous peoples that make up an important part of Latin America while improving their Spanish.
Location
The city of Puebla was founded in 1531 and is situated about 65 miles from Mexico City at the foot of Mexico's highest volcanoes, known as Popocatepetl. The historic center of Puebla is a UNESCO world heritage site because of its well preserved religious structures such as the 16th–17th-century cathedral and fine buildings like the old archbishop's palace, as well as a host of houses with walls covered in tiles (azulejos). The valley where Puebla is located ranks among the most important cultural areas of ancient civilizations. Arts and crafts, including famous and beautiful handmade tiles and pottery, churches and convents, markets and plazas all contribute to make this one of the most culturally creative centers on the continent. Puebla is also famous for its cuisine including mole poblano.
Universidad Iberoamericana was one of the first private universities in Mexico. It established its first campus in Mexico City in 1943 and at present, the Ibero is made up of seven additional campuses. Ibero Puebla (La Ibero as it is locally known) was founded in 1982 and is located 15 minutes from the Puebla historic center. La Ibero has established several vibrant service learning programs both in Puebla (for Track One) and in two different indigenous Mexican communities (for Track Two) where their own students participate in experiential learning with the indigenous peoples of Mexico. This summer program allows Loyola students to take advantage of these excellent programs.
Program
Options
The Loyola summer program offers two different tracks. Applications for both tracks are due the last week of February.
Track One is a 6-week language and service learning program for students who have completed at least Span A101 or have the equivalent level of Spanish level. Language courses will be taught by Universidad Iberoamericana Puebla's Intercultural Languages Center from 9-12, Monday to Friday. Students will receive 6 hours of credit. (tentative dates: 05/28/2018 and 07/9/2018)
In Track Two, students are embedded in one of two indigenous communities and participate with Ibero students who work with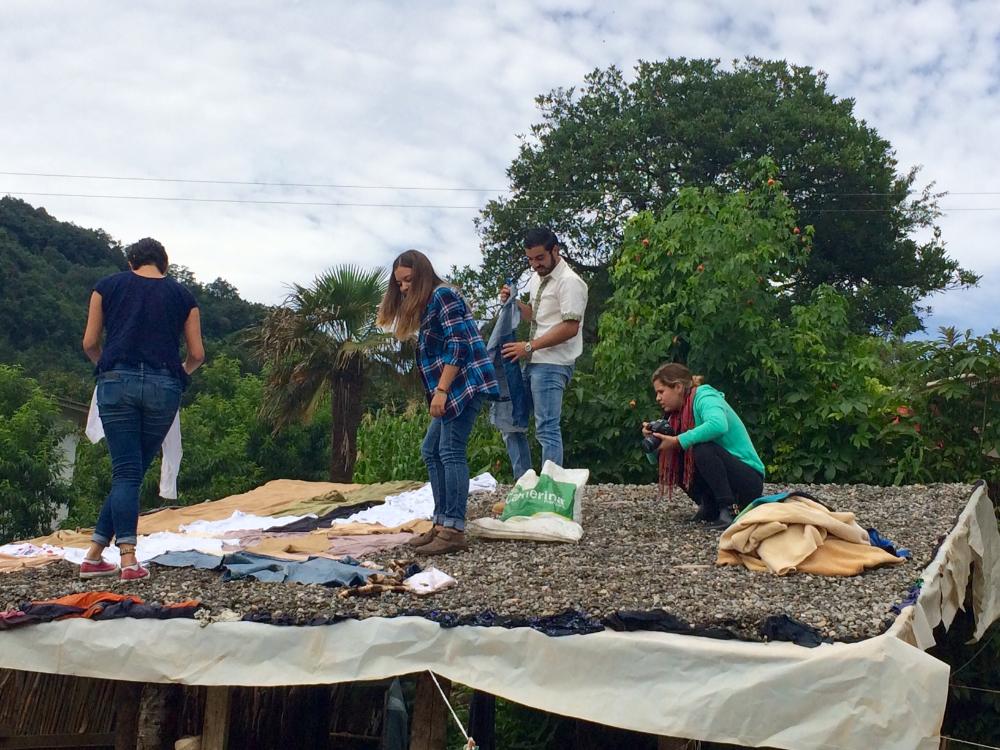 service organizations carrying out different service projects in these indigenous communities. Students will attend a one-week orientation in Puebla prior to going to their sites.
The two indigenous communities where students will embed and work with established NGO projects are:
Xochitlán, Sierra Norte, Puebla: This indigenous town in the northern mountain range of Puebla state sits on the boundary between two different indigenous groups who speak languages from different language families: Nahuatl and Totonaca. Ibero currently has 8 different projects that their students are working in this year, but they re-access each project every year, so those numbers and projects can change. Profesora Georgina Morán is the Field Professor in Xochitlán.
Yabteclum and San Cristobal de las Casas, Chiapas: The city of San Cristobal has a majority population of indigenous people from all around the majority indigenous state of Chiapas. San Cristobal is the base where the students live and from which they go out into different Tzeltal and Tzotzil villages (like Yabteclum) depending on the project they choose. Profesor Roger de Atocha Maldonado Baqueiro is the Ibero Field Professor in San Cristobal de las Casas.

OAXACA (City) and GUELATAO DE JUÁREZ, OAXACA:

The state of Oaxaca is a major hub for several different indigenous populations and has played a prominent role in Mexican history as the birthplace of one of the most ancient writing cultures in the Americas. There are currently 3 projects on the docket for summer 2017 but they will likely add more options in the spring. The first two (Servicios para una Educación Alternativa EDUCA A.C. and Consorcio Oaxaca) will be based in Oaxaca City but participants will eventually travel for short stints to the indigenous areas both on the coast and in the Sierra Mixteca. The third project (Fundación Comunalidad) is based in Guelatao de Juárez, Oaxaca, which is a hub town in the Sierra Mixteca.
Each indigenous community has a field professor who teaches classes in the field and facilitates student placement in the various projects. At the site, students will meet with the professor two hours per day in the first week and then once a week for three hours in the following weeks. The number of hours students spend on the project sites will depend on the particular project they choose. Some of these demand 30 on-site hours per week. Others have as few as eight hours on site per week because they demand more time preparing.

Students spend 5 days a week working in the service projects in the indigenous villages and live in the university housing either with Mexican students or with the indigenous families. Students are free on the weekends.

Students should have completed at least SPAN A201 or achieved the equivalent Spanish level or a waiver from the Loyola Department of Languages and Cultures. Students will receive 9 hours of credit. (tentative dates: 05/28/2018 and 07/27/2018)
Academic Credits
Students enroll in courses at the Ibero and receive a transcript from the Ibero.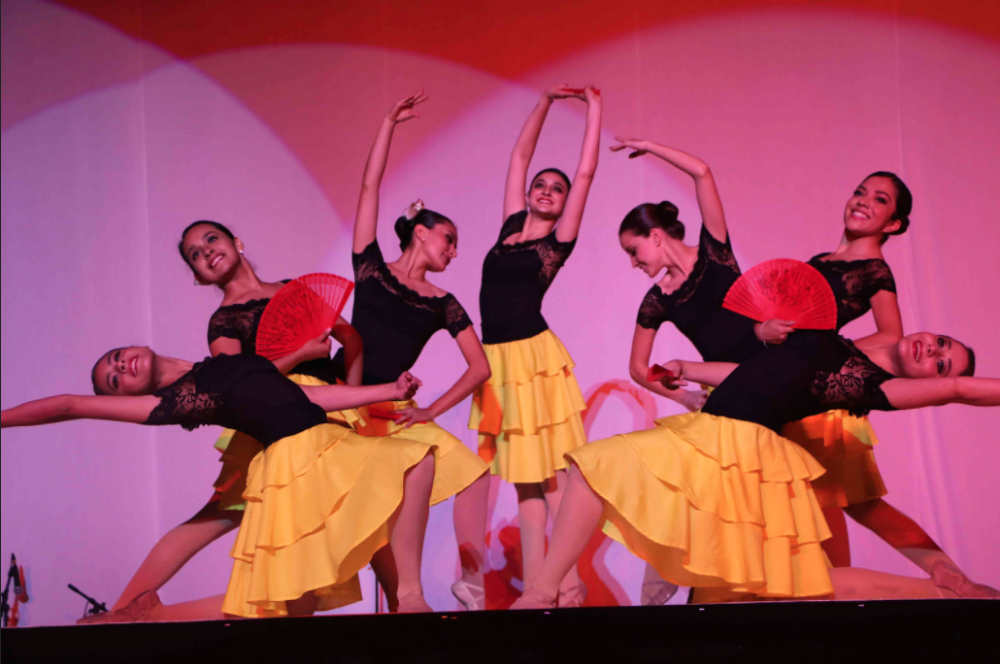 Track One:
Students will take the equivalent of 6 Loyola credit hours in language and/or culture classes in 6.5 weeks in Puebla.

Track Two: students will receive 9 Loyola credit hours for: the field Cultures and Methodologies course; and their successful completion of their 9 week internship assignment in the field. This program will last for 10 weeks.
Courses
Track One:
Spanish Courses
Language courses are taught and managed by UIP's Intercultural Languages Center. Students will be given placement tests at the beginning and end of their program to quantify the language learned. Class is Monday through Friday - 9:00 a.m. to 12:00 p.m.

Required Culture/Service Project class:
Students meet two hours per week in the classroom at UIP in Puebla and serve six hours in the off-campus project's site. The course is available in English or Spanish.

Track Two:
Students meet with the professor in the town where they are inserted, for two hours per day the first week and then once a week for three hours in the following weeks. The number of hours they spend on the project sites depends on the particular project they choose. Some of these demand 30 on-site hours per week. Others have as few as eight hours on-site per week because they demand more time preparing, which students can work on at the town headquarters.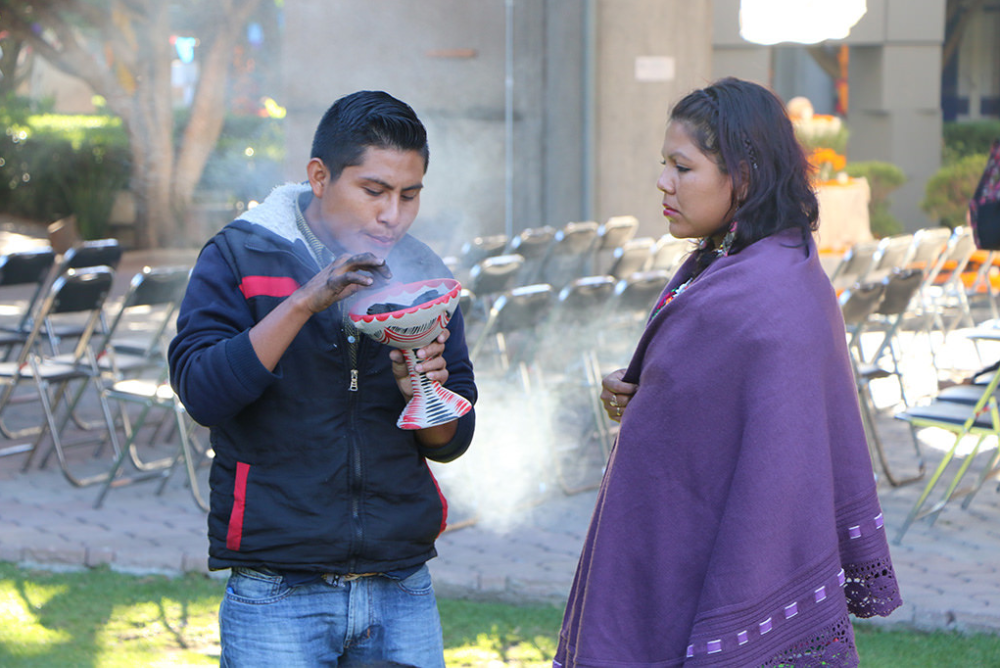 Pre-requisites
Students must have at least a 2.0 GPA.
Track One: Students must have completed 2 semesters of college-level Spanish or have the equivalent Spanish level.

Track Two: Students must have completed 4 semesters of college-level Spanish, or have the equivalent Spanish level, or receive a waiver from Loyola's Department of Languages and Cultures.

Program Costs
Please see detailed budget costs in the budget sheet. A non-refundable deposit of $500 along with the on-line application is due on February 17. All study abroad students must also pay the university study abroad fee of $300. This amount will be billed separately through Student Finance.
Passports and Visas
In order to attend the program, students must have a valid up-to-date passport and any necessary visas. U.S. citizens do not need visas for Mexico, but citizens of other countries may need one. It is up to all students not holding U.S. passports to check with the Mexican Consulate in New Orleans about the necessary visas.
Travel & Housing
Students make their own travel arrangements.

Students live with host families associated with Universidad Iberoamericana Puebla (family members currently or previously attended Ibero). Student accommodation is coordinated by UIP. Host family homes are within walking distance of the university (Track One) or site headquarters (Track Two). For Track One students, at least one member of the family will speak English.

Dorms are also available for Track One students. Puebla student housing is available for Track Two students.
Safety in Mexico
Millions of U.S. citizens safely visit Mexico each year for study, tourism, and business. The Mexico travel warning of the U.S. Department of State has a state-by-state assessment of security conditions throughout Mexico. There is no travel warning for Puebla or Chiapas, but students on this program are not allowed to travel to those areas where U.S. government personnel cannot travel, where non-essential travel is deferred, or other areas where there are specific warnings. In the application process, students will be required to summarize the travel warning.
Orientation
Each student in the program must attend pre-departure and on-site orientation sessions. These sessions will cover safety; cultural sensitivity and ambassadorship training; the specific academic structures in the program.

On-site orientation for both tracks takes place at the Inter-Cultural Languages Center at the UIP campus. Students in Track 2 will have a one-week orientation in Puebla prior to being placed at their sites. Dr. Nathan Henne will meet the students in Puebla during the first week to ensure that they are settled and assist with orientation.
Academic Policies
Loyola's general academic policies apply to study abroad programs. Because of the time frame, students must attend all classes and trips in order to fulfill the requirements for the courses. All classes have finals that are traditionally marked.
Students must check with their academic departments or university to determine that the credits and/or grades will be accepted toward graduation requirements at their institution. Any student currently enrolled and in good standing at an accredited institution may register for the Paris program.
Medical Concerns
The Center for International Education (CIE) will be happy to discuss health care concerns you may have related to study abroad. Because of the particular challenges, both mental and physical that integration into a new culture and learning environment place on an individual, if you are currently receiving treatment for any chronic illness it is strongly recommended that you talk with CIE or your doctor about plans to manage your health condition abroad.

This program includes activities that may involve using public transportation, negotiating stairs, taking long walks, and attending scheduled classes. If you have any concerns about your ability to perform any of these activities or have other special needs or disability related concerns, contact CIE at cie@loyno.edu or (504) 864-7550.
Faculty
Dr. Nathan Henne, from the department of Quezaltenango in Guatemala, is Associate Professor of Latin American Studies and Spanish at Loyola University New Orleans.
Term

Year

App Deadline

Decision Date

Start Date

End Date

Summer

2018

03/01/2018

03/01/2018

05/28/2018

07/27/2018


Indicates that deadline has passed