Program closed for 2018/2019


Loyola Study Abroad at The Beijing Center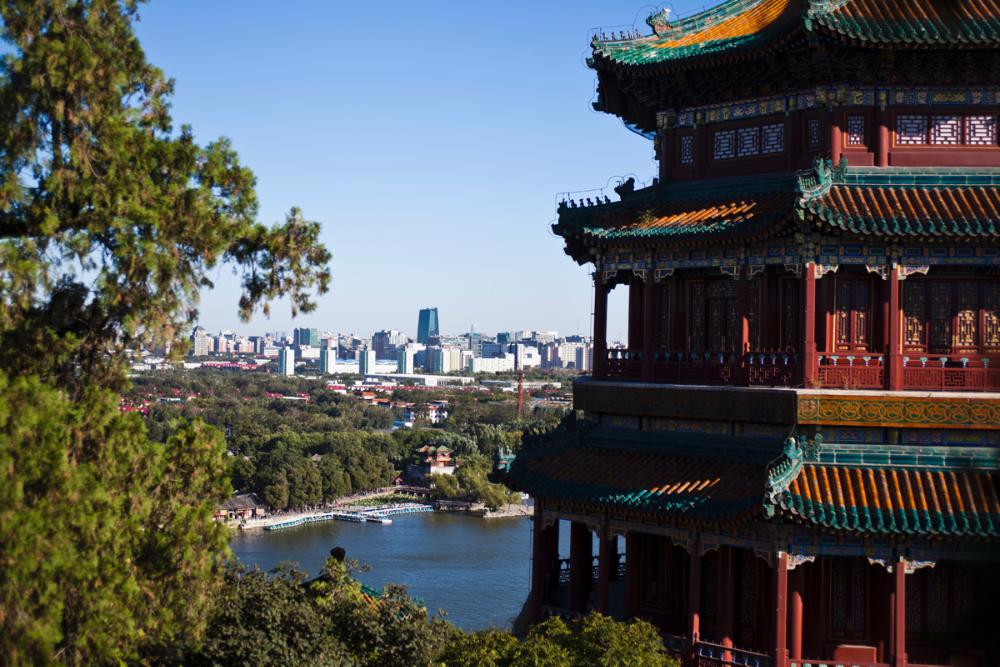 Beijing, China
Since 1998, The Beijing Center for Chinese Studies (TBC) has provided the world an unprecedented education about China. You and others from across the country and the globe will travel to Beijing to learn about and experience both the immense transformations and rich traditional cultures of China. TBC combines intensive course studies, opportunities for immersion, and academic excursions across the country to give you a well-rounded understanding of China.
Academics
The academic program at The Beijing Center is far more than the typical study abroad program; it is a study China
in China
program. You will gain facility in Chinese, and advance your skills in the language. You will take classes with many of China's leading experts, professors, and practitioners in the country's intellectual and political capital. You will observe the historical and cultural roots of Chinese society and commerce. You will witness China in the cities and in the countryside, engaging with ethnic peoples in their own environment. You will study its fields and its factories, and see China's successes as well as its challenges. You will travel intellectually, as well as physically.
The Beijing Center offers a comprehensive set of seminar style courses on China across 13 disciplines that allows you to take courses to understand the complexities of China, while advancing toward graduation and preparing you for a variety of careers in the global marketplace. Students should be aware that TBC's curriculum is as academically intensive as many other university programs in the United States. Please visit the Beijing Center website to see our entire
course list
.
Academic year and semester programs run from August to December (Fall Semester) and January to May (Spring Semester).
Chinese Language
No previous experience studying Chinese language is necessary. However, students are required to study Mandarin Chinese while at TBC, unless they can demonstrate complete fluency. TBC offers four levels of Chinese language: Beginner, Intermediate, Advanced and Advanced Conversational. In addition, students may choose to study in the Standard or Intensive Track. Standard Track courses meet three times a week and Intensive Track courses meet four times a week. Intensive Track courses combine two 3-credit courses in one semester, thus students receive two separate grades tied to their performance on each part of the course.
Studying Chinese is difficult. To assist you in your study, The Beijing Center provides you with a Chinese language tutor to meet with for an hour the evening before each Chinese language class. Working together with your tutor will allow you to make substantial progress in the study of Chinese and increase your cultural understanding of China and its peoples. Students practice their Chinese daily while purchasing meals or interacting with UIBE staff. Lessons learned in the classroom directly apply to life, providing a great way to practice and great incentive to learn.
Campus
The Beijing Center is located on the campus of University of International Business and Economics (UIBE) in the Chaoyang district of Beijing. The campus is centrally located and provides easy access to the Metro Line and most areas in the city. It is a 25-minute taxi ride to the airport, a 15-minute taxi ride to downtown, and a 10-minute taxi ride to major shopping centers. On campus, there is a 24-hour medical clinic, four cafeterias, restaurants, and many indoor and outdoor athletic facilities; many restaurants, bars, markets and other types of shops also are within walking distance.
Housing
Students stay in the International Students Center in semi-private, furnished rooms with Western-style bathrooms. Single rooms are available, though limited. All rooms have wireless internet, telephones, heat and air-conditioning. Other features include: a private Beijing Center student lounge, computer lab, laundry room and a convenience store located in the residence hall. Students can choose to live with Chinese roommate and full-year program students may request a homestay option for the second semester.
Dining in Beijing
Food in Beijing is plentiful and delicious. Beijing is famed for having 100,000 restaurants where you can find food from all over the world. Students are provided a meal card with 500RMB (80 USD) to sample campus dining where you can find a hot meal for less than 1 US dollar. Located on campus there are numerous cafeterias, restaurants, coffee shops and a convenience store where you can find fruit, beverages, and snacks. You can also eat at one of the nearly 60 restaurants within walking distance of campus. At most of these restaurants a dish typically costs about three or four US dollars.
Co-Curricular Opportunities
The Beijing Center's Student Development team organizes a robust calendar of events each semester, recent events have included acrobatic and martial arts shows, Chinese cooking classes, a bike tour with Chinese students through the ancient streets of Beijing, and visits to local attractions including the Great Wall, Forbidden City, Tian'anmen Square, the Summer Palace and the Temple of Heaven. A new addition to the co-curricular program offering is an optional weekend trip to a location just outside of Beijing each semester. The Student Development team encourages students to explore their own interests and assists them with organizing events each semester.
Excursions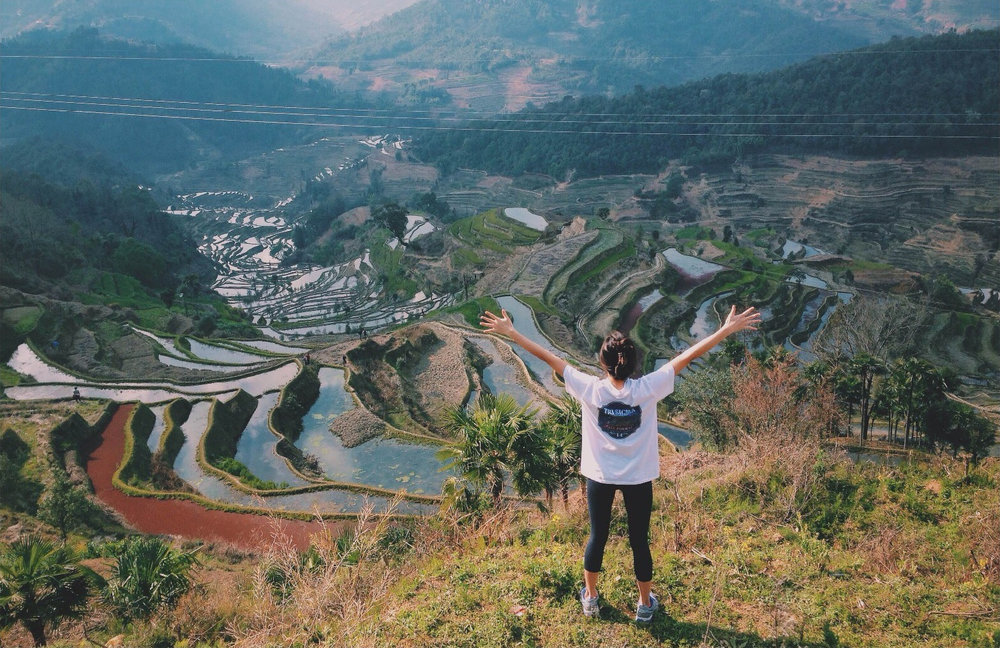 With a population over 1.3 billion people, coming from 56 different ethnicities, spread throughout China's 34 provinces, staying in Beijing, let alone the classroom, will not even begin to show you the real China.
To understand China in its entirety, all of these aspects must be considered. That is why The Beijing Center, builds two academic trips into each semester. These unique trips allow you to see and experience more of China than most people will their entire lives – Chinese people included.
Fall Semester: Silk Road
The Silk Road excursion traces a 2,050 mile section of the ancient international trade route between Europe and China. Students spend 16 days traveling to six different sites. Exploring the western-most reaches of China, spending time with Tibetan monks on the grasslands in Gansu Province, and camping with Kazak nomads are just a few of the highlights along the way. They have the opportunity to camp overnight, ride a camel, and watch the sunrise in the Gobi Desert. In addition, students are required to deliver a brief presentation on a topic of interest along the trip to further deepen cultural understanding.
Spring Semester: Yunnan
For 16 days students have the opportunity to live, learn, and share the rich and diverse cultures of China's ethnic minorities. They have the rare opportunity to participate in home-stays in various villages, hike on the Tibetan plateau, and explore a tropical rainforest. They also celebrate the Chinese Spring Festival (the Chinese New Year) in Dali with the Bai people, and enjoy the tropical climate of Xishuangbanna where they stay in the villages of the Dai people.
Loyola University students can study abroad at the Beijing Center and use their Loyola tuition scholarships. Loyola students pay tuition, fees and housing to Loyola and can use the tuition scholarships and grants. You must be nominated by Loyola in order to apply for this program. For more information, please see
The Beijing Center website.
If you would like to apply for this program, please
make an appointment
to begin the application.