Pontifícia Universidade Católica do Rio de Janeiro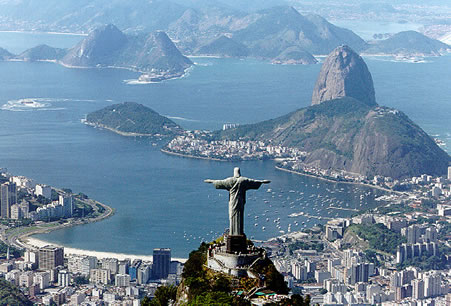 (PUC - Rio)
Rio de Janeiro, Brazil
University Highlights
Study Portuguese at the Jesuit universit

y

in Rio de Janeiro

Take classes in English or Portuguese
The University and Location
Pontifícia Universidade Católica do Rio de Janeiro (PUC-Rio) is a Jesuit university located in Rio de Janeiro, Brazil. With approximately 10,000 undergraduate students and 2,500 graduate students, PUC-Rio is internationally recognized as one of the top five universities in Brazil and one of the best in Rio de Janeiro. It is world-renowned as the most important doctoral research center in Brazil. PUC-Rio was the first private, Catholic higher-education institution in Brazil, but students are from a myriad of different religious, racial, and economic backgrounds.

PUC Rio's main campus is located in Gavea, an affluent residential neighborhood in the South Zone of Rio de Janeiro. The second largest city in Brazil, Rio de Janeiro is famous for its spectacular landscapes, carnival celebrations, and relaxed beaches like Ipanema and Copacabana. The campus is close to forest and beaches, and is beautifully situated within its own tropical forest, complete with lush trees and a small stream meandering through it.
Academics
This program is for students with advanced Spanish language skills or at least one year of Portuguese who are interested in learning about Brazil. All students must take Portuguese language courses along with a combination of courses offered in English, or Portuguese, if students have adequate language skills.

Courses
Students who speak Spanish with average fluency are able to attend regular courses at PUC-RIO after taking an Intensive Pre-term Portuguese as a Second Language Intensive Course. It is strongly recommended that students consider going early to take this course.

Language Courses
All students must enroll in Portuguese language courses. There are five proficiency levels offered in the Portuguese as a Second Language program. Level I, II and III consist of 90 hours of instruction per term (6 hours per week), corresponding to 6 academic credits. Level IV and V consist of 60 hours of instruction per term (4 per week) corresponding to 4 academic credits.
Courses taught in English
International students have the opportunity to take courses in English along with Portuguese as a second language. A number of courses taught in English are offered in the subjects listed here.
Credits and Grading
PUC-Rio is on a ten point grading system. The PUC-Rio grading scale is as follows: 0 (minimum), 6 (minimum passing grade), 10 (maximum). A typical student takes 4 subjects for 20 credits. It is recommended that exchange students take 3 subjects plus the Portuguese language courses and no more than 5 subjects or 24 credits. Each PUC-Rio credit is equivalent to .75 Loyola credits.
The following grade conversion chart is approximate:
| | | |
| --- | --- | --- |
| PUC-Rio Grade | | Loyola Grade |
| 10 | | A+ |
| 9.5 | | A |
| 9.0 | | A- |
| 8.5 | | B+ |
| 8.0 | | B |
| 7.5 | | B- |
| 7.0 | | C+ |
| 6.5 | | C |
| 6.0 | | C- |
| 5.5 | | D+ |
| 5.0 | | D |
| <5 | | F |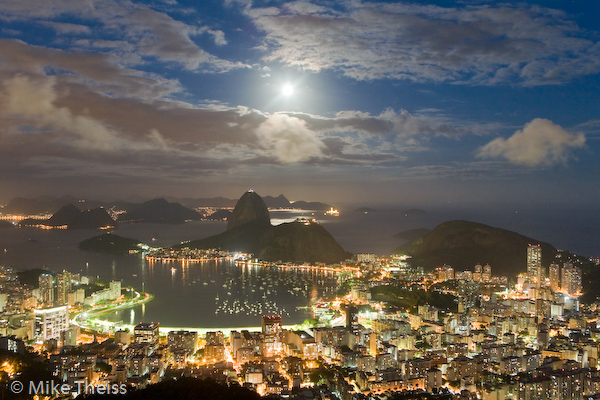 Academic Calendar
Fall Semester (Semester 2): August through mid- December
Spring Semester (Semester): mid-February through early July

Orientation
Before each semester. All students are required to participate in orientation. If notified in advance, the International Programs Central Coordination Office can pick up students from the airport (on specific dates). After their arrival, the International Students Coordinator will be in charge of helping the exchange students accommodate to their new surroundings.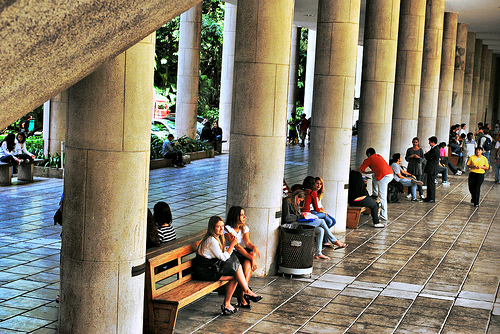 Student Life
Finances and Budgeting
Please refer to the BUDGET SHEET. Typically fall and spring terms are estimated to cost the same. A full year is estimated to be double the cost of spring.
Housing and Meals
International students are placed in homestays, where they usually receive a private room. The homes are mostly near the university. Breakfast is eaten with the home stay family; additional meals may be purchased, and students can also dine on-campus and off. Click here to get to the housing page of the PUC-Rio website.

Student Activities
PUC-Rio has three specific areas for athletic activities, with popular sports including soccer (futebol), volleyball, and capoeira. Parties and gatherings are held often for the international students to integrate them into the local culture. Additional ways for students to spend their time include joining the choir or taking part in Brazilian cultural festivals. Visit the web page to see the kind of activities typically scheduled.
Visa Regulations
General Consulate of Brazil
Student Visa ("VITEM IV")
ISEP Visa Information
Useful Links
PUC - Rio English Home Page
Information for International students
ISEP Country Handbook Brazil
US Department of State Travel Information for Brazil
Rio Tourist and Event Information (Time Out)


Last updated 06/30/2017